Posted on 2/28/2018 1:13:00 PM.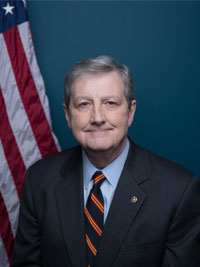 Louisiana Senator John Kennedy says he will not support what he terms a "knee-jerk" reaction to additional gun control laws in the wake of the Florida shootings. Kennedy opposes a bill to modify the existing back-ground check systems for firearm purchases because he says that system is broken.
More
Senator John Kennedy, gun control, school shooting, constitutional right
---
Posted on 2/7/2018 5:11:00 AM.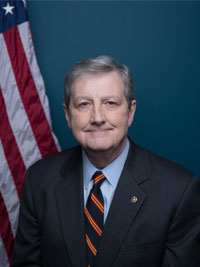 Republcian U.S. Senator John Kennedy has joined Democratic Senator Tom Carper of Delaware in introducing the Stopping Improper Payments to Deceased People Act. Kennedy says in 2015, the Social Security Administration made nearly ten-billion-dollars in improper payments.
"The social security administration, which keeps a list of all the dead people in America, won't give its list to the Department of the Treasury. So, the federal government has been paying dead people."
Senator John Kennedy, government waste, 10 billion dollars, bill introduction,
---
Posted on 12/1/2017 3:00:00 AM.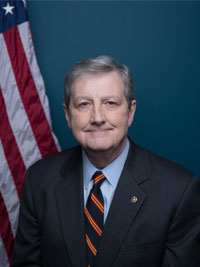 Members of Congress are debating on the future of the National Flood Insurance Program. It expires on December 8th. Most expect the deadline to come and go without a long term plan in place. U.S. Senator John Kennedy says Congress needs to make sure they don't price the premiums so high that it becomes unaffordable
.
National Flood Insurance Program, Senator John Kennedy, Hurricanes, flooding
---