Posted on 11/7/2018 12:47:00 PM.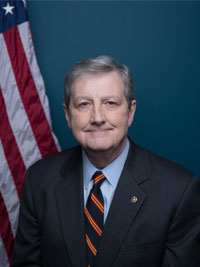 Senator John Kennedy says the vaunted Blue Wave ended up being more of a Blue Dribble as the Democrats took control of the House, and flipped seven governorships, but lost seats in the Senate. Kennedy says the performance is proof that Trump isn't a fluke.
"Clearly President Trumps rallies matter, the Republicans in America got energized."
Senator John Kennedy, midterms, John Bel Edwards, governor's race 2019, Louisiana, politics, healthcare, 2018
---
Posted on 9/10/2018 6:13:00 AM.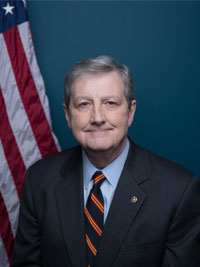 An announcement from Senator John Kennedy on his intentions to run for governor next year may be coming soon. According to senior campaign staffers, Kennedy has met with advisors and gave the OK for media consultant Fred Davis, who has worked with the governor in the past, to begin work on the 2019 cycle. When asked, Kennedy didn't deny that talks have happened.
More
Senator John Kennedy, Governor John Bel Edwards, Governor's Race, 2019
---
Posted on 7/11/2018 7:52:00 PM.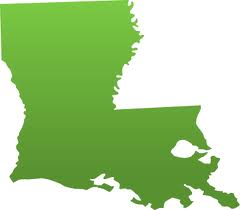 With the race for the governor's mansion just fifteen months away, allies of Governor John Bel Edwards are discussing the variables of the campaign trail, laying out their pitch for voters.
More
Governor John Bel Edwards, Governor's Race, Senator John Kennedy, Mary-Patricia Wray, Stephen Handwerk
---
Posted on 7/9/2018 4:58:00 AM.
Qualifying for next year's governor's race is 13 months away, so will we see Republicans who plan to challenge Democratic Governor John Bel Edwards announce their candidacy soon? Political analyst Clancy Dubos says while names from the Republican Party have been thrown around, there is no absolute answer as to when to officially announce a candidacy.
More
Senator John Kennedy, Clancy DuBos, Governor's Race 2019, Louisiana
---
Posted on 6/23/2018 8:13:00 AM.
U.S. Senator John Kennedy has attached an amendment to an appropriations bill to keep taxpayer money from going towards first-class airline tickets for federal employees. Kennedy says there's only two reasons why a federal worker should receive a taxpayer funded first-class ticket.
More
Senator John Kennedy, Scott Pruitt, federal amendement
---
Posted on 4/11/2018 11:07:00 AM.
Senator John Kennedy wants to hold Facebook and its CEO Mark Zuckerberg accountable for any breach in privacy. He is testifying before House Energy and Commerce Committee about a data breach affecting as many as 87-million Facebook users by a data firm with ties to President Trump's campaign. Kennedy says any trust that users placed in Facebook is no more after this incident.
Facebook, Mark Zuckerberg, Senator John Kennedy, data breach
---
Posted on 2/28/2018 1:13:00 PM.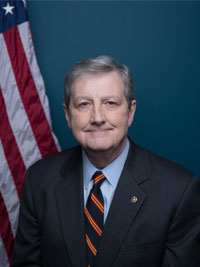 Louisiana Senator John Kennedy says he will not support what he terms a "knee-jerk" reaction to additional gun control laws in the wake of the Florida shootings. Kennedy opposes a bill to modify the existing back-ground check systems for firearm purchases because he says that system is broken.
More
Senator John Kennedy, gun control, school shooting, constitutional right
---
Posted on 2/7/2018 5:11:00 AM.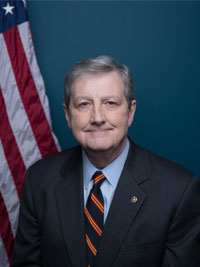 Republcian U.S. Senator John Kennedy has joined Democratic Senator Tom Carper of Delaware in introducing the Stopping Improper Payments to Deceased People Act. Kennedy says in 2015, the Social Security Administration made nearly ten-billion-dollars in improper payments.
"The social security administration, which keeps a list of all the dead people in America, won't give its list to the Department of the Treasury. So, the federal government has been paying dead people."
Senator John Kennedy, government waste, 10 billion dollars, bill introduction,
---
Posted on 12/1/2017 3:00:00 AM.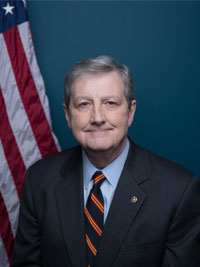 Members of Congress are debating on the future of the National Flood Insurance Program. It expires on December 8th. Most expect the deadline to come and go without a long term plan in place. U.S. Senator John Kennedy says Congress needs to make sure they don't price the premiums so high that it becomes unaffordable
.
National Flood Insurance Program, Senator John Kennedy, Hurricanes, flooding
---