Posted on 4/19/2017 2:17:00 PM.
Cardell Hayes, the man who shot and killed former Saints star Will Smith, will not receive a new trial. Orleans Parish Criminal District Court Judge Camille Buras rejected a motion for a new trial.
On Wednesday, Hayes attorneys had a man testify that he heard two different gunshots on the night Smith was killed, but testimony was reportedly bizarre and now Hayes is set to be sentenced on Friday.
Will Smith, Cardell Hayes, Sentencing, Dane Ciolino
---
Posted on 7/27/2015 12:13:00 PM.
A Colorado judge has determined that jurors deciding the fate of Colorado theater shooter James Holmes could still be impartial despite seeing media coverage of last week's Lafayette theater shooting. Legal analyst Tim Meche says Holmes' lawyers were concerned that the incident in Lafayette may sway the jury's decision.
Lafayette, movie, theater, shooting, James Holmes, Colorado, sentencing, Tim Meche
---
Posted on 7/23/2015 3:33:00 AM.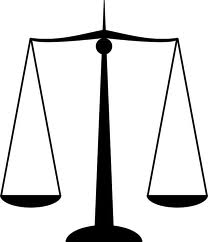 Today, Seth Fontenot will be re-sentenced on his manslaughter and aggravated battery conviction in a 2013 shooting that killed 15-year-old Austin Rivault and injured two others. In July, Fontenot was sentenced to 3 years at hard labor with all but 13 months suspended.
Seth Fontenot, Austin Rivault, Ed Rubin, Tim Meche, manslaughter, sentencing
---
Posted on 7/8/2015 4:14:00 PM.
The
L
afayette Parish District Attorney will seek through an appeal to have 21-year-old Seth Fon
tenot spend more than 13 months in prison for the shooting death of a 15-year-old. Fontentot was sentenced to three years in prison on Wednesday for a manslaughter conviction, but most of the sentence was suspended.
(pic of Keith Stutes)
More
Seth Fontenot, Keith Stutes, sentencing, Austin Rivault,
---