Posted on 3/20/2017 10:56:00 AM.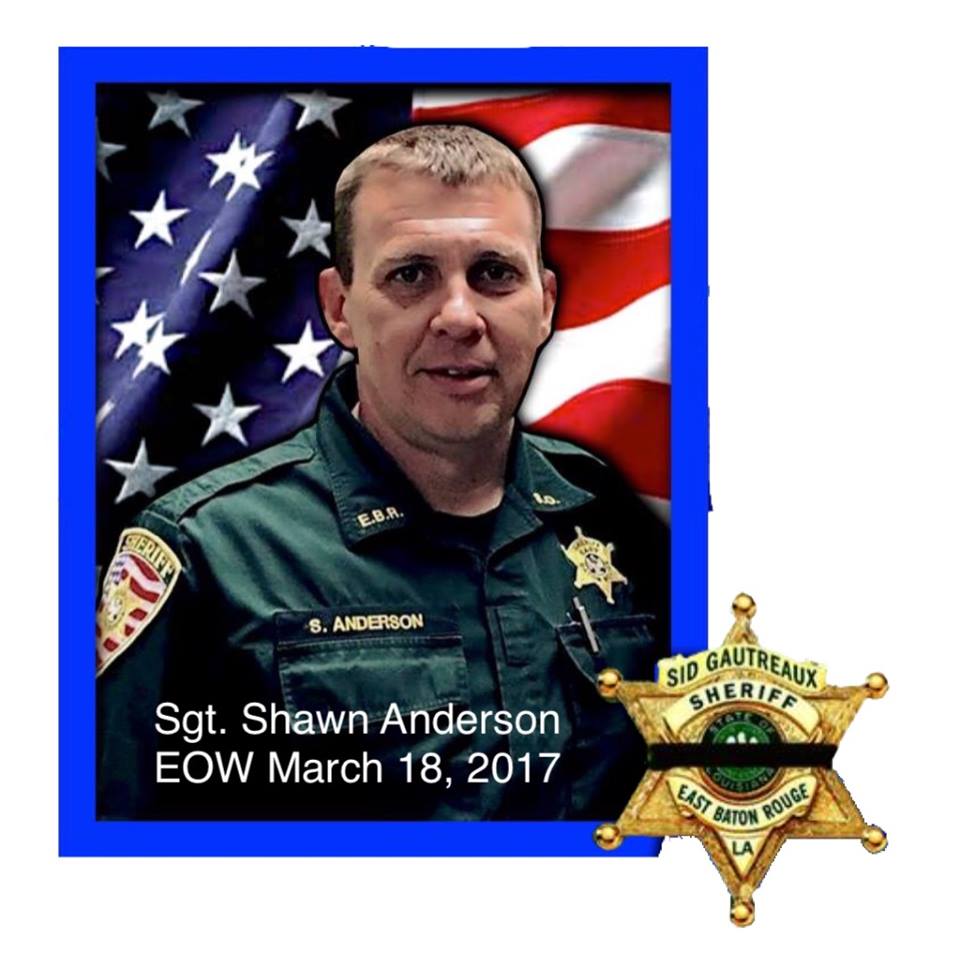 Authorities say the East Baton Rouge Sheriff's Deputy killed in the line of duty was the epitome of public service. Police say 43-year-old Sgt. Shawn Anderson was fatally shot Saturday night after he encountered a rape suspect at a barber shop. Sheriff's Office spokesperson Casey Hicks says Sgt. Anderson exemplified everything a law enforcement officer should be. She says he was a true public servant who did whatever needed to be done.
(photo courtesy of EBRSO Facebook)
More
Casey Hicks, EBRSO, Sgt. Shawn Anderson, Sheriff Sid Gautreaux
---
Posted on 7/29/2013 10:31:00 AM.
The East Baton Rouge Parish Sheriff's Office is under fire for making undercover arrests of allegedly gay men for violating an old and unenforcable state law. Carrie Wooten is with the gay/lesbian advocacy group, the Capital City Alliance. She says deputies have been arresting men for just talking with undercover cops about sexual contact.

CApital City Alliance, Sheriff Sid Gautreaux, EBR Parish
---