Posted on 6/20/2018 11:58:00 AM.
A major employer near the town of Simsboro in Lincoln Parish is expected to lay off about 200 employees next month. Ardagh Glass says the layoffs will take effect July 23rd. Simsboro Mayor Sybil Foster says the move will hit the community hard.
"It's one of the major employers in our area, everybody's going to feel some effect of it."
More
Ardagh Glass, Sybil Foster, Simsboro
---
Posted on 8/30/2017 4:26:00 AM.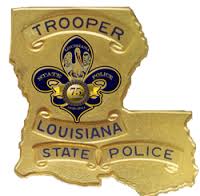 A Lincoln Parish sheriff's deputy is recovering and a suspect is dead following an officer-involved shooting on Highway 80 on Tuesday at noon. State Trooper Michael Reichardt says the fatal incident occurred after the unnamed deputy conducted a traffic stop.
More
Michael Reichardt, Lincoln Parish Sheriff's Office, Simsboro, shooting
---