Posted on 1/10/2018 9:42:00 PM.
T
he LSU basketball team continues to impress. The Tigers won their third straight road game on Wednesday as they went into Bud Walton Arena and completely dominated Arkansas 75-54. This was never really a game as LSU jumped out to a 19-5 lead and led 42-21 at halftime.
More
LSU, Arkansas, Aaron Epps, Skylar Mays, Randy Onwuasor
---
Posted on 12/13/2017 9:47:00 PM.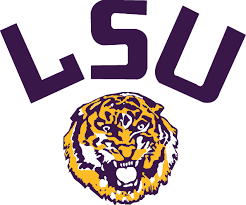 The LSU Tigers picked up an impressive non-conference win on Wednesday night over Houston knocking off the Cougars 80-77. Senior Aaron Epps led the way with 26 points and 16 rebounds.
He got help from Skylar Mays who scored 18 points and grabbed 9 boards. Freshman point guard Tremont Waters continues to impress as he scored 17 points and dished out six assists. Waters also had an impressive block to seal the victory in the final seconds.
LSU, Aaron Epps, Skylar Mays, Tremont Waters
---
Posted on 1/11/2017 4:25:00 AM.

The LSU men's basketball team is in College Station tonight to take on the Texas A&M Aggies. The Bayou Bengals are 1-and-2 in league play and they've played poorly on the defensive end. In LSU's last three losses, they are allowing 100 points a game. Coach Johnny Jones says he needs to see more from his players on that end of the court.
LSU Basketball, Johnny Jones, Skylar Mays, Tyler Davis, Texas A&M, Aggies
---