Posted on 10/3/2018 12:04:00 PM.
It was a very emotional night outside of the Pete Maravich Assembly Center last night as hundreds showed up for a vigil to remember LSU basketball player Wayde Sims. His teammate and lifelong friend Skylar Mays spoke for about 10 minutes
More
Wayde Sims, LSU Basketball, Wayne Sims, Skylar Mays
---
Posted on 2/24/2018 2:56:00 PM.
After back-to-back home wins over Missouri and Vanderbilt, LSU started to creep back into the discussion for a possible at-large bid into the NCAA Tournament. But the Tigers problems winning on the road will likely send them to the NIT instead.
LSU lost its 6th straight away from the PMAC as Georgia dribbled past the Tigers 93-82
More
LSU, Georgia, Yante Maten, Duop Reath, Aaron Epps, Tremont Waters, Skylar Mays
---
Posted on 2/17/2018 2:29:00 PM.
When freshman point guard Tremont Waters plays well, the LSU Tigers usually have a good chance at winning. That was the case Saturday afternoon in the PMAC as Waters had 21 points, including the game winner, and the Fighting Tigers defeated Missouri 64-63.
LSU, Missouri, Tremont Waters, Skylar Mays, Aaron Epps
---
Posted on 2/10/2018 4:40:00 PM.
LSU built a double-digit lead in the 1st half, only to see Ole Miss make a big run to tie the game at halftime. Coach Will Wade must have delivered his best halftime speech of the season as the Tigers built another double-digit lead in the 2nd half, this time they didn't look back as the defeated the Ole Miss Rebels 82-66.
LSU, Ole Miss, Duop Reath, Skylar Mays, Tremont Waters, Aaron Epps
---
Posted on 1/31/2018 7:15:00 PM.

LSU went to 18th ranked Tennessee on Wednesday with just nine players available because of suspensions and two players dismissed for the rest of the season. The short-handed Tigers were no match for the Volunteers who dribbled past LSU 84-61. The Vols shot 54% from the field and they hit 12-of-25 from 3-point land.
LSU, Tennessee, Duop Reath, Skylar Mays, Tremont Waters
---
Posted on 1/10/2018 9:42:00 PM.
T
he LSU basketball team continues to impress. The Tigers won their third straight road game on Wednesday as they went into Bud Walton Arena and completely dominated Arkansas 75-54. This was never really a game as LSU jumped out to a 19-5 lead and led 42-21 at halftime.
More
LSU, Arkansas, Aaron Epps, Skylar Mays, Randy Onwuasor
---
Posted on 12/13/2017 9:47:00 PM.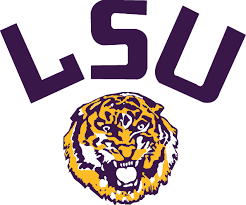 The LSU Tigers picked up an impressive non-conference win on Wednesday night over Houston knocking off the Cougars 80-77. Senior Aaron Epps led the way with 26 points and 16 rebounds.
He got help from Skylar Mays who scored 18 points and grabbed 9 boards. Freshman point guard Tremont Waters continues to impress as he scored 17 points and dished out six assists. Waters also had an impressive block to seal the victory in the final seconds.
LSU, Aaron Epps, Skylar Mays, Tremont Waters
---
Posted on 1/11/2017 4:25:00 AM.

The LSU men's basketball team is in College Station tonight to take on the Texas A&M Aggies. The Bayou Bengals are 1-and-2 in league play and they've played poorly on the defensive end. In LSU's last three losses, they are allowing 100 points a game. Coach Johnny Jones says he needs to see more from his players on that end of the court.
LSU Basketball, Johnny Jones, Skylar Mays, Tyler Davis, Texas A&M, Aggies
---