Posted on 7/7/2018 9:19:00 AM.
LSP Troopers arrested 33-year-old Ray Louis Clark of Slidell and charged him with Felony Hit and Run in the death of a 42-year-old Slidell woman.
According to investigators, Sandra Royer was on her Huffy mountain bike northbound when she was struck from behind on LA 1090 at Brownswitch Road on Thursday night. She was transported to Ochsner Medical Center Northshore, where she died of her injuries.
More
Cyclist, LSP, Fatality, Slidell, Pearl River, Hit and Run
---
Posted on 4/4/2018 11:54:00 AM.
24-year-old Zachary Brooks of Slidell has been arrested in connection with the drowning death of his four-year-old son Timothy Brooks last month. Police responded to a call on March 5th from the father, who had found the boy non-responsive in his pool. Slidell Police Chief Randy Fandal says when officers arrived, they found a house in disarray.
More
Slidell, drowning, Louisiana, Randy Fandal, Zachary Brooks
---
Posted on 11/27/2017 10:41:00 AM.
State Police have arrested a Slidell man after he allegedly hit a bicyclist, removed him from his windshield and left the scene. Trooper Dustin Dwight says 48-year-old Larry Kellett struck 59-year-old Calvin Lefort Jr. of Slidell on US 190 Saturday night
.
Louisiana State Police, Slidell, Larry Kellett, Calvin Lefort
---
Posted on 5/28/2017 1:51:00 PM.
The St. Tammany Sheriff's office says just before 11 a.m. on Sunday two men who jumped out of a plane hit the ground very hard at the Royal Golf Course in Slidell.
Authorities say a skydiving instructor and trainee were performing a tandem jump. For some unknown reason, the instructor lost consciousness shortly after jumping out of the airplane.
skydiving, St. Tammany, Royal Golf Course, Slidell, Sheriff Randy Smith
---
Posted on 1/17/2017 4:53:00 PM.
The man who was shot and killed by a Slidell homeowner when he was apparently acting erratic in the front yard of the residence was on a severe amount of cough syrup. That's according to St. Tammany Parish Sheriff Randy Smith. He says the shooter, 24-year-old Shane Hicks, told deputies that he was inside his home when he heard a loud noise outside.
(pictured: old mugshot of Flores; source: TPSO)
seth flores, shane hicks, slidell, randy smith
---
Posted on 12/20/2016 11:56:00 AM.
The ACLU of Louisiana is suing the City of Slidell to block a panhandling permit requirement. Executive Director Marjorie Esman says Slidell residents have to register with police to engage in their First Amendment right to ask others for money.
More
Marjorie Esman, ACLU, panhandling, Slidell
---
Posted on 9/13/2016 10:36:00 AM.
Louisiana State Police has arrested a Slidell man on 500 counts of Possession of Child Pornography. Trooper Dustin Dwight says 73-year-old Lanier Lively was sharing pornographic files involving juveniles over the internet. He says after executing a search warrant of his house, authorities found massive amounts of suspected child pornography.
More
Slidell, State Police, child pornography, Dustin Dwight, Lanier Lively
---
Posted on 7/17/2015 2:21:00 AM.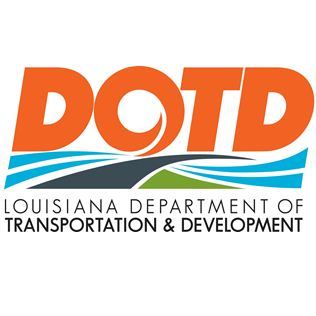 The state department of transportation says there's the potential for more traffic delays in the Slidell area as a result of lane closures on Interstate 10.
DOTD Spokesperson Rodney Mallett says a lane on westbound I-10, near the Louisiana welcome center, will be closed at 6 PM on Friday and will reopen on Monday afternoon. He says travelers heading on I-10 east in that area will face morning and nighttime closures.
DOTD, Slidell, St. Tammany Parish, Rodney Mallett, I-10
---
Posted on 6/30/2015 10:41:00 AM.
Michelle Southern reporting.
Wal-Mart has apologized for making a cake at its Slidell store with the ISIS flag on it after denying a man's request to design one with the Confederate flag. Chuck Netzhammer originally ordered a "Heritage Not Hate" Confederate flag cake, but the bakery did not honor the request.
wal-mart, slidell, ISIS cake, Confederate flag, chuck netzhammer
---
Posted on 2/26/2015 12:23:00 PM.
Two Slidell residents have been arrested after they allegedly forced a one-year-old to drink beer. Slidell police detective Daniel Seuzenau says the child's grandfather noticed signs of abuse.
"So we opened up an investigation and discovered that Brett Flower, who is the boyfriend of the mother, Krysten Verdin, was pouring beer down the child's throat."
Slidell, one-year-old, beer, Krysten Verdin, Brett Flower
---
Next Entry