Posted on 11/14/2018 12:35:00 PM.
Many residents in north central Louisiana woke up to snow falling on Wednesday and it goes down as the earliest accumulation of snowfall for that part of the state. National Weather Service Shreveport meteorologist Mario Valverde says a light dusting of snow covered several parishes, but the most accumulation was in Monroe.
More
Winter Weather, Shreveport, Monroe, Snow, National Weather Service
---
Posted on 1/17/2018 11:40:00 AM.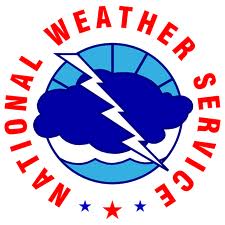 Louisiana is trying to thaw out from record breaking cold. Chris Bannon with National Weather Service says 40 year-old records were broken this morning in Baton Rouge and New Orleans.
"Baton Rouge got down to 14-degrees, broke the previous record of 18 set in 1977. Moisant Airport actually down to 20 and that broke the previous record of 23, also set in 1977," Bannon said.
Baton Rouge, New Orleans, record lows, snow, Louisiana
---
Posted on 1/3/2018 10:09:00 AM.
Parts of coastal Southeast Louisiana saw snow early this morning. Measurable snow fell in Grand Isle and areas of south Plaquemines Parish. Alek Krautman with the National Weather Service in Slidell says the last time snow stuck to the ground in that area was December 1989.
record breaking cold, snow, Plaquemines Parish
---
Posted on 12/8/2017 3:23:00 PM.
South Louisiana saw some snow Friday morning to the delight of residents. So how rare of an event is this? State Climatologist Barry Keim says, believe it or not, we actually see white flakes more often than hurricanes. But for it to span nearly the entire bottom half of the state is very rare.
barry keim, snow
---
Posted on 12/8/2017 11:46:00 AM.
A cold Canadian air blast is lowering temperatures to below freezing throughout Louisiana tonight. National Weather Service forecaster Michael Hill says the areas where snow is on the ground, temperatures will get very cold and remain that way for a few evenings.

snow, louisiana, driving conditions
---
Posted on 12/7/2017 12:22:00 PM.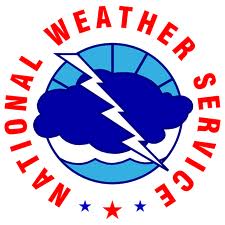 There's a lot of talk of wintery mix tomorrow morning and Alek Krautmann with the National Weather Service in Slidell says the Florida Parishes are in for some rain tonight transitioning into sleet and possibly snow by morning. He says we'll see temperatures in the low 40s throughout today.
More
National Weather Service, Alek Krautmann, Devyon Hill, rain, snow, freezing
---
Posted on 12/7/2017 3:00:00 AM.
The recent cold snap could bring southeast Louisiana some wintry precipitation tonight into Friday morning. State Climatologist Barry Keim says even though the air temperature will stay above freezing, you may still see freezing precipitation
.
"Note that even if the surface temperatures are above freezing, say 33 or 34 degrees, the air above it may still be below freezing, snow and sleet can form and you can get snow and sleet that can form at the surface."
More
snow, wintry precipitation, rain, Barry Keim
---
Posted on 12/6/2017 10:08:00 AM.
By Kelley Ray
Central and southern Louisiana are in store for heavy rains over the next couple of days. An arctic cold front moved in yesterday plummeting temperatures and bringing a lot of moisture. Phil Grigsby with the National Weather Service says the strong winds will drop the wind chill to near freezing.
Phil Grigsby, National Weather Service, snow, ice
---
Posted on 1/6/2017 3:21:00 AM.
There's a chance some parts of Louisiana will see winter precipitation today. State climatologist Barry Keim says the region north of the I-10 corridor will likely see a wintry mix.
More
Barry Keim, snow, cold, freeze
---
Posted on 1/5/2017 11:33:00 AM.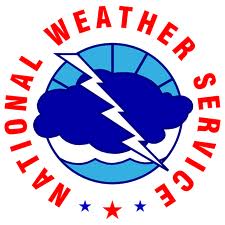 Precipitation is moving into Louisiana over the next 24 hours bringing in the possibility of light snow. That's according to Patrick Omundson with the National Weather Service in Shreveport who says Louisiana likely won't see any snow accumulation and the majority will fall along the Arkansas state line. He says the snow will start mid-day tomorrow.
More
National Weather Service, snow, Patrick Omundson
---
Next Entry