Posted on 9/5/2018 3:09:00 PM.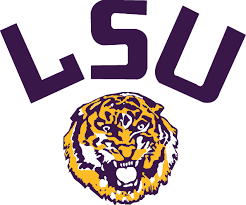 LSU's impressive win over Miami and big move up the rankings has resulted in an increase in sales for LSU merchandise. Owner of the Purple and Gold Sports Shop, Pat Randazza, says winning on the football field always brings in more foot traffic.
"It was a little slow getting out of the box, but now we are starting to see, after the fans got a look at the team," said Randazza.
LSU, sales, Miami, Southeastern Louisiana, merchandise, Purple and Gold
---
Posted on 3/4/2018 6:03:00 PM.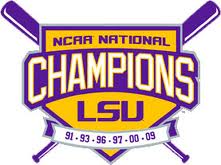 LSU finished off a solid weekend with a 4-2 victory over Southeastern Louisiana on Sunday afternoon. The win over the Lions followed up victories against Sacred Heart and Toledo on Saturday and Friday.
Good pitching from LSU was the theme. Zack Hess and Caleb Gilbert had outstanding starts in the first two games of the weekend.
LSU, Southeastern Louisiana, Antoine Duplantis, Daniel Cabrera, AJ Labas, Ma'Khail Hilliard
---
Posted on 6/1/2017 9:16:00 AM.

Weather permitting LSU will begin the Baton Rouge Regional by hosting Texas Southern on Friday at 2:30 PM. Southeastern Louisiana and Rice are scheduled to play on Friday at 7 PM. The Lions and Owls are in Baton Rouge for regional play for a second straight season.
NCAA Regional, LSU, Rice, Southeastern Louisiana, Texas Southern
---
Posted on 5/20/2017 8:08:00 PM.

There are seven teams from Louisiana competing in conference tournaments this week. Highlighting the group is the LSU Tigers, who will be the #2 seed in the SEC Tournament and they'll play on Wednesday at around 1 PM.
LSU, Southeastern Louisiana, McNeese State, UNO, Louisiana Tech, UL Lafayette, Tulane
---
Posted on 6/5/2016 2:02:00 PM.
Rice scored 3 runs in the 5th inning and 3 more in the 8th inning as Owls flew past the Southeastern Louisiana Lions 7-2 in the completion of a rain-suspended game that started Saturday morning.
The Lions only had seven hits and committed four errors that led to four unearned runs.
NCAA Regional, Southeastern Louisiana, Rice. Ryan Byers, LSU, Utah Valley
---
Posted on 5/30/2016 11:46:00 AM.

The LSU Tigers are an #8 national seed in the NCAA Baseball Tournament. Which means the Bayou Bengals will get to host a Super Regional, if they are able to win the Baton Rouge regional this weekend.
A record four teams from the SEC received national seeds, Florida, Texas A&M and Mississippi State, are the three other teams.
NCAA Baseball Regional, LSU, Tulane, UL Lafayette, Southeastern Louisiana, Louisiana Tech
---
Posted on 5/26/2014 6:46:00 AM.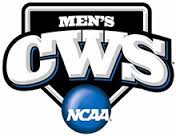 LSU and UL Lafayette are both national seeds. The Cajuns are the sixth seed and the Tigers the eighth seed. Which means both schools will host a super regional series, if they advance out of regionals.
More
LSU, UL Lafayette, Southeastern Louisiana, NCAA Baseball Tournament
---
Posted on 11/16/2013 7:07:00 PM.
Southeast
ern Louisiana rallied from a 21-10 deficit to beat Sam Houston State 34-21 on Saturday afternoon at Strawberry Stadium in Hammond. The victory gives the Lions a share of the Southland title. It's the first league championship for SLU since 1961, when they won a Gulf States Championship.
Southeastern Louisiana, Bryan Bennett, Marquis Fruge, Nicholls State, Sam Houston State, Central Arkansas, Southland Conference
---