Posted on 9/20/2018 8:18:00 AM.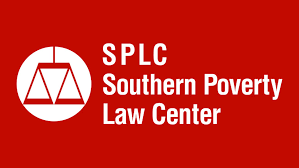 The Southern Poverty Law Center is sounding the alarm over a new report that shows more than one third of Louisiana law enforcement agencies do not have policies that address racial profiling. Deputy Legal Director Lisa Graybill says it's a troubling discovery
.
Southern Poverty Law Center, racial profiling, Lisa Graybill, Gretna, Bernice
---
Posted on 10/11/2017 2:41:00 AM.
As a result of criminal justice reform measures passed in the latest legislative session, 1,400 inmates in Louisiana will be released early from prison in November. Caddo Parish Sheriff Steve Prator said last week that some extremely dangerous criminals could be back on our streets. But Criminal Justice Reform Field Director for the Southern Poverty Law Center John Burkhardt says that isn't true.
More
criminal justice reform, Steve Prator, John Burkhardt, Southern Poverty Law Center
---