Posted on 9/28/2018 11:27:00 AM.
LSU basketball player Wayde Sims was gunned down in an overnight shooting near the Southern University campus. Baton Rouge Police say the 20-year-old Sims was fatally shot in the 600 block of Harding Boulevard at around 12:25 Friday morning. The fatal shooting took place across the street from Southern University's football stadium.
Wayde Sims, Wayne Sims, LSU basketball, Southern University
---
Posted on 6/7/2018 5:00:00 AM.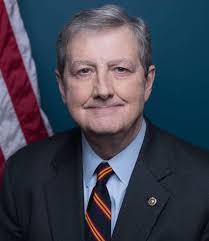 In a letter sent to Governor Edwards, US Senator John Kennedy expressed his concern over what he called an "inexcusable waste of taxpayer funds at the Louisiana Highway Safety Commission" based on a legislative audit.

Kennedy says the bulk of the problems appeared to have occurred under the leadership of Katara Williams, who has since been moved to a position with Southern University.
John Kennedy, John Bel Edwards, Katara Williams, Taxpayer Waste, Louisiana Highway Safety Patrol, Southern University, 2018
---
Posted on 11/23/2016 5:30:00 AM.
The festivities for the 43rd Annual Bayou Classic are already underway. Grambling State and Southern, who are undefeated in the SWAC , will go head to head this Saturday in the Mercedes-Benz Superdome. Bayou Classic spokesperson Angela Young says today they'll celebrate in Joe Brown Park in New Orleans.
Angela Young, Bayou Classic, Southern University, Grambling State
---
Posted on 4/12/2016 5:01:00 AM.
Southern University will hold a candlelight vigil tonight for the two students that were shot and killed outside of a party near the LSU campus. Interim Athletic Director Roman Banks says 19-year-old Annette January of Indiana was a member of the track and field team and 19-year-old Lashuntae Benton of Lake Charles was a student athletic trainer. He says everyone is having a hard time coping with the deaths of these bright young women.
More
Southern University, Roman Banks, Lashuntae Benton, Annette January, shooting
---
Posted on 3/16/2016 7:46:00 PM.
Southern's time in the NCAA Tournament didn't last long, as they lost to Holy Cross 59-55 in the opening round of the Big Dance. The Jaguars fell behind by 12 points in the 1st half, but went on a 16-3 run to take the lead early in the 2nd half.
Southern University, Holy Cross, NCAA Tournament
---
Posted on 2/20/2015 4:10:00 AM.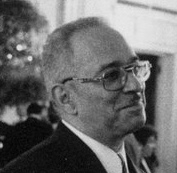 The former pastor of President Barack Obama, Reverend Jeremiah Wright, spoke to students at Southern University on Thursday telling the audience that you shouldn't seek help from the government but instead from the Lord. Wright says for too many years, blacks have looked to government for help and that's the wrong place.
More
Reverend Jeremiah Wright, Southern University
---