Posted on 12/5/2016 10:56:00 AM.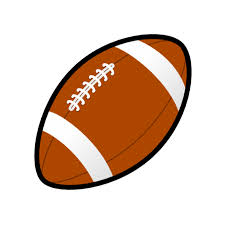 Officials with the Camping World Independence Bowl in Shreveport are excited about their December 26th contest that pits North Carolina State versus Vanderbilt. Bowl Spokesperson Stefan Nolet says the ACC and SEC matchup marks the second time in three seasons the two conferences have played each other in this bowl. He says both teams finished the season strong.
More
Camping World Independence Bowl, Shreveport, Stefan Nolet, Louisiana Tech, Tommy McClelland, Armed Forces Bowl
---
Posted on 12/25/2015 3:39:00 AM.
Saturday's Camping World Independence Bowl in Shreveport will pit the Tulsa Hurricanes against the Virginia Tech Hokies. Independence Bowl spokesman Stefan Nolet says this year's matchup is full of history.
Independence Bowl, Stefan Nolet, Tulsa Hurricanes, Virginia Tech Hokies
---
Posted on 12/26/2014 9:40:00 AM.
The Duck Commander Independence Bowl kicks off Saturday afternoon in Shreveport. This year's matchup sees South Carolina facing off with the University of Miami.
More
Independence Bowl, Stefan Nolet, South Carolina Gamecocks, Miami Hurricanes
---
Posted on 12/9/2014 2:05:00 AM.
The matchup for the Duck Commander Independence Bowl has been set as the South Carolina Gamecocks will face the Miami Hurricanes on December 27th in Shreveport. Independence Bowl Public Relations Director, Stefan Nolet, says the excitement for this year's game began in February when West Monroe-based Duck Commander signed on as the game's sponsor.
More
Duck Commander, Independence Bowl, South Carolina Gamecocks, Miami Hurricanes, Stefan Nolet
---