Posted on 9/26/2017 12:39:00 PM.
A councilwoman in Arcadia has been suspended from her position after she was convicted of stealing more than $37,000 when she was the town water clerk. Louisiana Inspector General Stephen Street says Patricia Hampton was found guilty of theft charges from an investigation sparked by an audit that found discrepancies in the water department's records.
More
Arcadia, Patricia Hampton, Stephen Street
---
Posted on 6/29/2016 11:35:00 AM.
Inspector General Stephen Street has announced that a film company claimed over $1 million in fraudulent tax exemptions in Louisiana. Street says Horizon Entertainment and Productions claimed excess expenses in the 2011 filming of The Sean Payton Show and the documentary Saintsational.
More
Inspector General, Stephen Street, Horizon Entertainment
---
Posted on 5/16/2016 11:11:00 AM.
A former nurse with the Department of Veterans Affairs is facing jail time after a patient died under her care. Inspector General Stephen Street says 58-year-old Cheryl Poirrier of LaPlace was the on-duty nurse the night a resident fell at a Veterans Home in St. John the Baptist Parish. Street says after a fall, it's Veterans Affairs policy to check the patient's neurological signs for the next 72 hours.
More
Inspector General, Stephen Street, Cheryl Poirrier, Department of Veterans Affairs
---
Posted on 5/10/2016 6:28:00 AM.
A House committee proposes to give Attorney General Jeff Landry more power over his budget. House Appropriations Chairman, Cameron Henry of Metairie, says Landry requested more freedom to determine how to spend his agency's allotted state funds.
More
Cameron Henry, Walt Leger, John Bel Edwards, Stephen Street
---
Posted on 3/22/2016 5:53:00 PM.
A multi-agency investigation finds that former Louisiana State Penitentiary Warden Burl Cain did not participate in any illegal activity
.
There was accusations the longtime warden told state corrections employees to work on his homes, while also receiving a pay check for working at the prison.
Burl Cain, Stephen Street, wrongdoing
---
Posted on 2/15/2016 4:03:00 PM.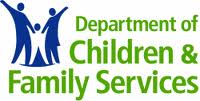 An arrest warrant has been issued for a former Department of Children and Family Services case worker, who allegedly falsified records regarding foster home visits when she worked for the state. 49-year-old Kimberly Lee of Calhoun is facing several criminal counts, including malfeasance in office. Inspector General Stephen Street says Lee is expected to surrender herself this week.
More
DCFS, Kimberly Lee, foster care, Inspector General, Stephen Street
---
Posted on 2/1/2016 1:03:00 PM.
A report from the state inspector general and legislative auditor finds former Department of Veterans Affairs Secretary David LaCerte mismanaged his department. LaCerte resigned unexpectedly in October during the investigation by Inspector General Stephen Street and Legislative Auditor Darryl Purpera.
Louisiana, Department of Veterans Affairs, mismanagement, David LaCerte, Darryl Purpera, Stephen Street, Jarrett Ambeau
---
Posted on 10/9/2015 10:19:00 AM.
David La Certe has resigned as secretary for the state Department of Veterans Affairs. La Certe did not provide a reason and neither did the governor's office, who named Thomas Enright as interim secretary. But Legislative Auditor Daryl Purpera says his office has investigated the department and its handling of the state's five nursing homes for vets and uncovered problems.
David LaCerte, Daryl Prupera, Veterans homes, Stephen Street, Inspector General, resign
---
Posted on 7/15/2015 5:42:00 PM.
Governor Bobby Jindal is asking the Inspector General to investigate allegations Planned Parenthood is selling body parts from aborted fetuses.
Jindal has requested Inspector General Stephen Street to team up with DHH and investigate whether Planned Parenthood Gulf Coast, which is building an abortion clinic in New Orleans, is involved in the illegal harvesting and trafficking of human body parts.
Bobby Jindal, Inspector General, Stephen Street, abortion, Planned Parenthood, aborted fetuses
---
Posted on 5/29/2015 4:03:00 PM.
State Inspector General Stephen Street is advising Governor Bobby Jindal to use privately funded email accounts and websites to support or oppose candidates.
On Wednesday, Jindal, who has aspirations for the White House, attacked Republican Presidential candidate Rand Paul through his office with official state letterhead.
Stephen Street, Bobby Jindal, Rand Paul, political attacks
---
Next Entry