Posted on 3/21/2018 3:05:00 AM.

Senate Judiciary B passed a bill to give Tangipahoa residents an opportunity to vote on allowing a casino along the Tangipahoa River near the I12 Robert exit. If adopted, the Diamond Jack Casino in Bossier could be relocated, maintaining the state's current number of riverboat casino licenses at 15.
More
Tangipahoa Parish, riverboats, gaming, gambling, regular session
---
Posted on 2/6/2018 5:34:00 AM.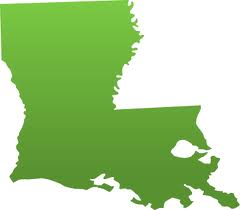 Peninsula Pacific confirmed that they are considering moving the Bossier based DiamondJacks Casino to Tangipahoa Parish, pending further analysis and legislative approval. Before considering a move, Manager Brent Stevens says he'd like to get some input from the Tangipahoa community.
More
Tangipahoa Parish, casino, Bossier City, DiamondJacks, Peninsula Pacific
---
Posted on 1/23/2018 11:04:00 AM.
The recent cold snap could cause the strawberry crop to be pushed back a couple of weeks. There are nine to 12 commercial growers in Tangipahoa Parish. Whitney Wallace from the LSU Ag Center says those farmers took extra precautions during the brutally cold weather and expects the crop should come through ok
.
More
strawberries, Tangipahoa Parish, Ponchatoula Strawberry Festival
---
Posted on 12/18/2017 12:28:00 PM.
Hammond Representative Chris Broadwater announced his resignation earlier today after six years in the state house. He says he's looking forward to spending more time with his family.
"I knew i made the right decision when i talked it over with my girls, and without exception all four of them cheered and said daddy will you be home more?"
Tangipahoa Parish, Chris Broadwater, Resignation
---
Posted on 7/12/2017 4:50:00 AM.
An Amite Walmart that was set on fire recently sustained over a million dollars in damage. That's according to Sheriff Daniel Edwards, who says much of the damage was to the inventory in the store, not structural damage to the building. He says 45-year-old Larry Schouest of Hammond combined chemicals to start the fire.
More
Daniel Edwards, Larry Schouest, arson, Tangipahoa Parish
---
Posted on 10/27/2015 1:07:00 PM.
Authorities in Tangipahoa Parish say a 14-year-old has been arrested after allegedly making an online threat against Hammond Schools early this morning. Tangipahoa Parish Sheriff Daniel Edwards says the suspect was taken into custody around 9AM.
school, threat, online, Hammond, Tangipahoa Parish, Daniel Edwards
---
Posted on 9/1/2015 12:12:00 PM.
State Police say a two vehicle crash in Tangipahoa Parish has claimed the life of a bicyclist. Trooper Dustin Dwight says the unidentified cyclist was traveling on the US 190 Tangipahoa River Bridge late Monday night.
State Police, Tangipahoa Parish, bicyclist, fatal crash, bicycle safety, Dustin Dwight
---
Posted on 7/21/2015 11:41:00 AM.
A group of parents in Tangipahoa Parish are asking district leaders to delay the August start of school because of the extreme heat. The change.org petition says buses don't have air conditioners and the kids are riding home during peak hours of heat.
More
Tangipahoa Parish, Mark Kolwe, Erin Hunt, heat, Labor Day
---