Posted on 2/19/2018 5:18:00 PM.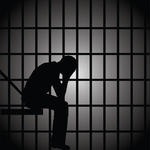 Three teens have been arrested in connection with two alleged social media threats made against Tangipahoa Parish Schools. Sheriff Daniel Edwards says a 17-year-old female and another juvenile are charged in spreading a post that said, "Don't go to school Monday. A school shooting is going to happen and they are warning everyone." Edwards says that resulted his deputies sweeping the school before allowing students on campus.
Tangipahoa Sheriff's Office, Troy Webber, Daniel Edwards
---
Posted on 10/12/2017 2:18:00 PM.
Investigators are seeking answers in the death of an eight-month-old child left in a car for several hours. Tangipahoa Sheriff's Office spokesperson Dawn Panepinto says the child's guardian never dropped off the child to a day care center and when they returned to pick up the toddler, it was discovered the infant was still in the vehicle. More
Tangipahoa Sheriff's office, Dawn Panepinto, 8-month-old, car
---