Posted on 4/18/2018 11:27:00 AM.
On a 97-1 vote, the House passed legislation that would permit companies like Uber to operate across the state, without needing to make local agreements. The bill, by Speaker Taylor Barras, would bring Louisiana in line with the vast majority of other state's rideshare regulations. Barras says it's a big benefit with a small price tag.
More
Uber, Lyft, Louisiana, regular session, legislation, Taylor Barras
---
Posted on 4/12/2018 11:35:00 AM.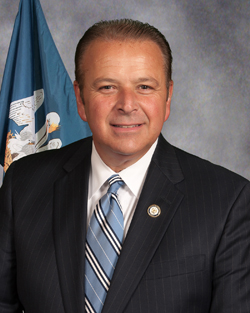 The revenue shortfall the state is facing has declined from 994-million-dollars to 648-million-dollars, as a result of the state collecting more income taxes due to the federal tax overhaul. House Speaker Taylor Barras says the extra money would likely go for higher education and the TOPS program.
More
state budget, Taylor Barras, TOPS, higher education
---
Posted on 3/29/2018 5:26:00 PM.
The Louisiana House approves legislation that calls for a 30-year contract extension between state and Harrah's land-based casino in New Orleans.
House Speaker Taylor Barras says the deal also calls for Harrah's to make a 350-million dollar investment in the gaming property and the casino operator already has robust plans in mind.
Harrah's, Taylor Barras, casino, hotel, 30-year contract extension
---
Posted on 3/2/2018 4:00:00 AM.

The House is set to try again today on passing tax proposals that will go towards closing a one-billion dollar budget deficit. A sales tax bill that would generate 300-million dollars annually was soundly defeated on Wednesday, but House Speaker Taylor Barras says that measure is still a critical part of addressing the fiscal cliff.
"And the core to the dollars that are important to solving as much as this deficit as we can."
Louisiana House, Taylor Barras, fiscal cliff
---
Posted on 2/26/2018 3:37:00 PM.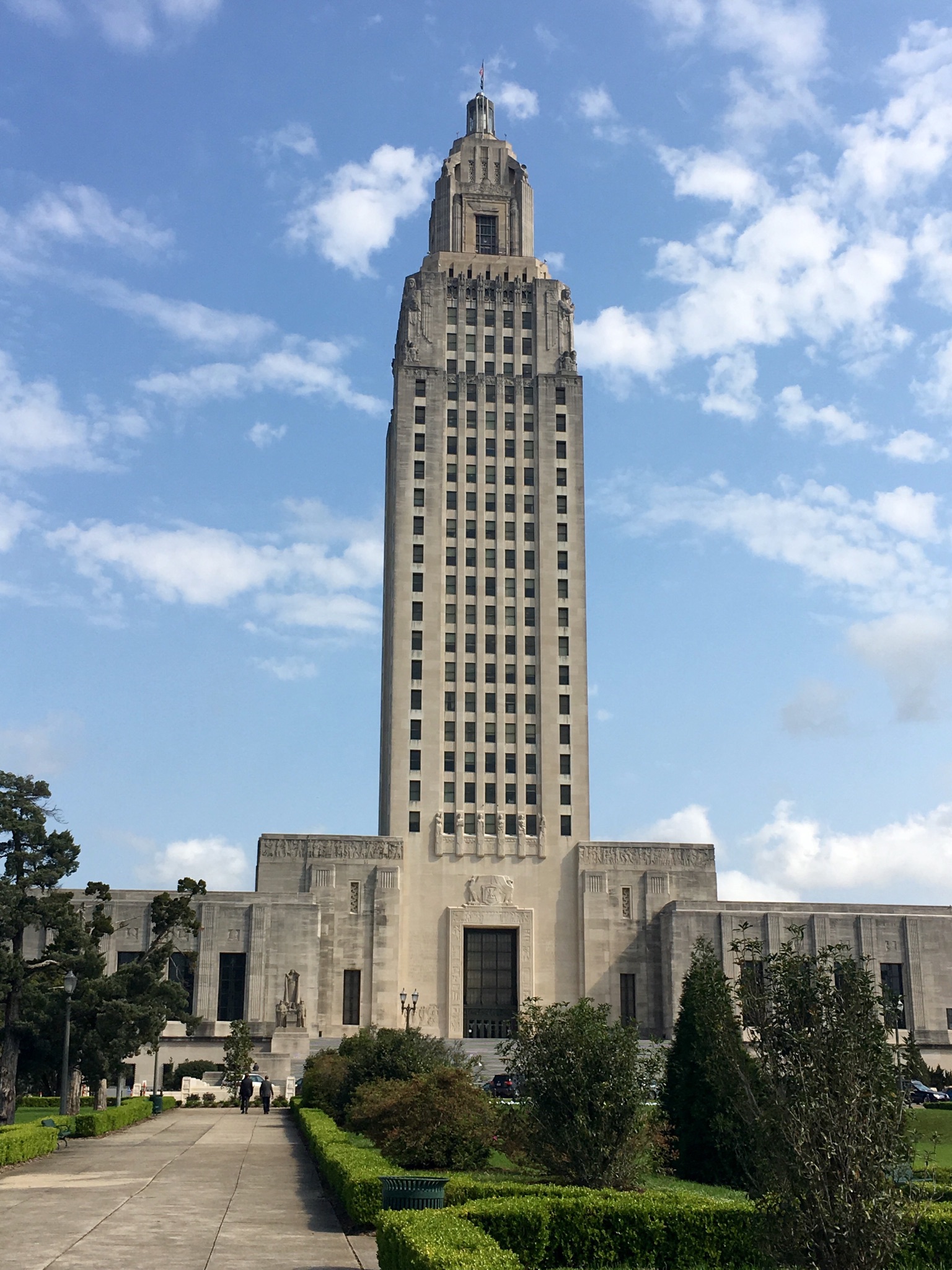 A slew of last minute amendments added to some revenue generating bills in the House Ways and Means Committee has bogged down the special session, and convinced lawmakers to reschedule today's votes to Wednesday. Shreveport Representative Alan Seabaugh tacked a number of changes that did not go well with Democrat Marcus Hunter. Hunter says the amendments are so in-digestible that this group of legislators might as well just go home.
More
special session, Louisiana, budget, fiscal cliff, taxes, Marcus Hunter, Taylor Barras
---
Posted on 2/20/2018 5:44:00 PM.

A bill to create a transparency tool called Louisiana Checkbook passed the House Appropriations committee, and may be considered on the House floor later this week. The program closely mirrors Ohiocheckbook.com, where Ohio residents are presented a detailed report about state expenses. House Speaker Taylor Barras says it's a user friendly tool for the public.
More
Louisiana Checkbook, transparency, legislation, special session, Taylor Barras, Jay Dardenne
---
Posted on 1/30/2018 6:28:00 PM.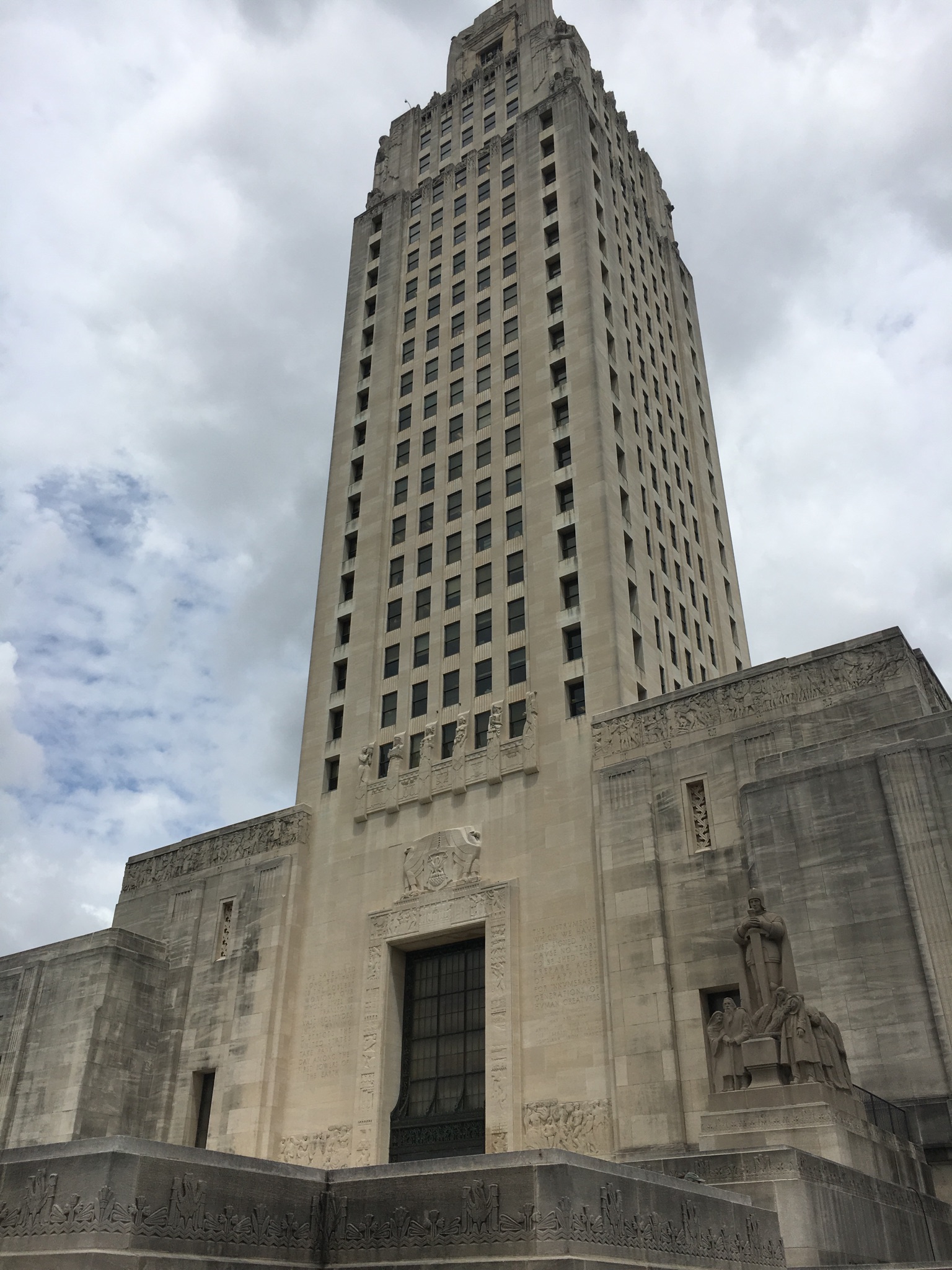 Republican House Speaker Taylor Barras provides Governor John Bel Edwards with budget cutting proposals as part of the negotiations to solve a nearly billion dollar shortfall. House Republican delegation chairman Lance Harris says in an effort to reduce health care spending, so they would like to see work requirements for certain people who receive Medicaid.
"Something very important, other states have tried it and it's starting to work out very well," Barras said.
John Bel Edwards, Budget reform, Lance Harris, Taylor Barras
---
Posted on 1/8/2018 4:17:00 AM.

Democratic Governor John Bel Edwards is meeting with Republican House Speaker Taylor Barras today to continue negotiations centered on the looming fiscal cliff. Edwards set a January 19th deadline to come up with an agreement in principle on a plan to address a one billion dollar shortfall.
More
Fiscal cliff, John Bel Edwards, Taylor Barras
---
Posted on 8/17/2017 11:15:00 AM.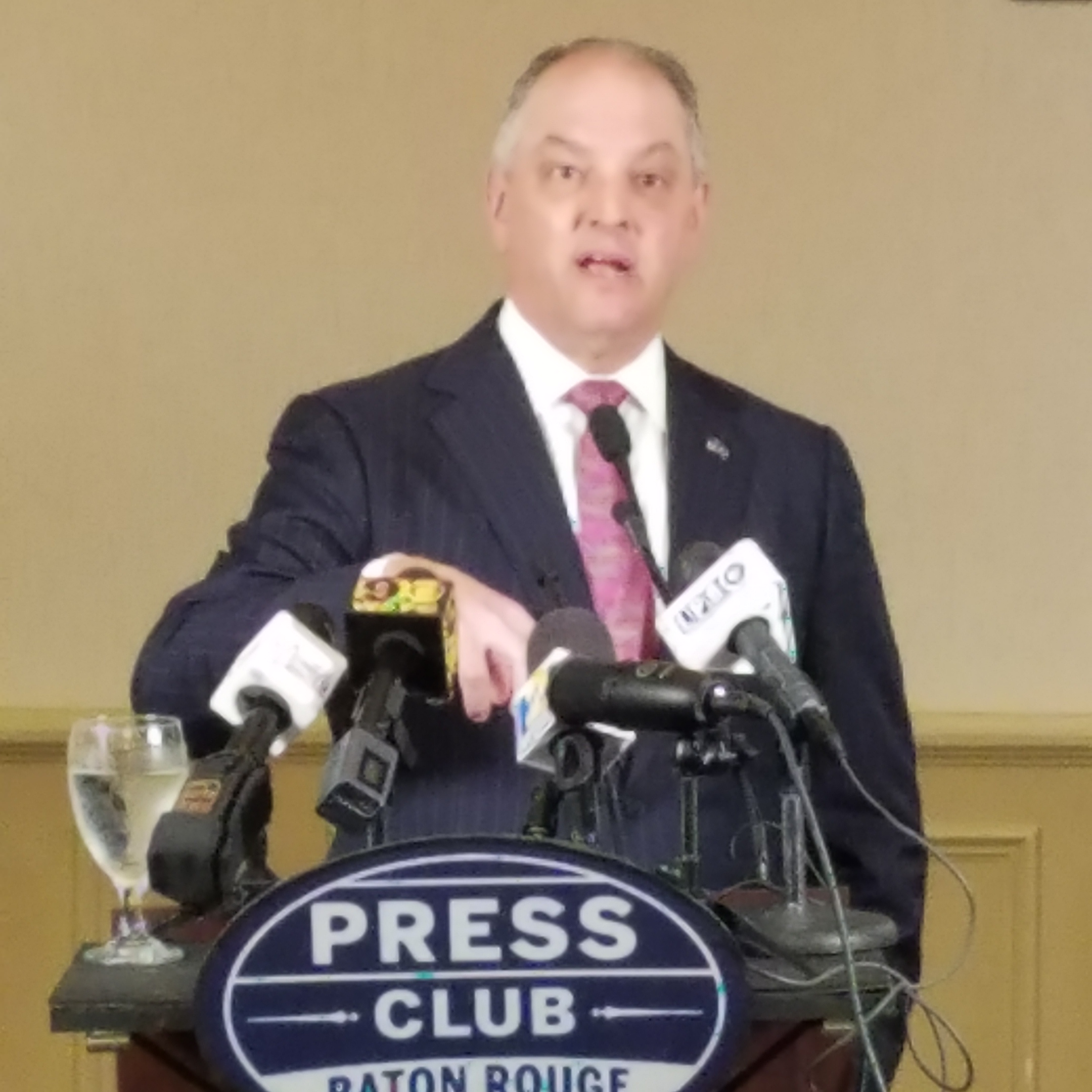 Budget talks are ongoing among legislative and business leaders in the state. Governor John Bel Edwards has met with business owners around the state, as well as House Speaker Taylor Barras, to find a way to fill a $1.1 billion budget gap when temporary taxes expire next year. He called yesterday's meeting with Barras a good, frank exchange.
More
John Bel Edwards, Taylor Barras, fiscal cliff, budget, taxes
---
Posted on 7/20/2017 5:38:00 PM.
Now is the time for lawmakers to work on a plan to address the looming fiscal cliff in 2018. That's the message of a letter Governor John Be Edwards sent to House Speaker Taylor Barras. Lawmakers failed to address the cliff during this year's fiscal session. Edwards says they simply cannot wait until next year to start working.
More
John Bel Edwards, Taylor Barras, fiscal cliff,
---
Next Entry