Posted on 4/15/2018 6:44:00 PM.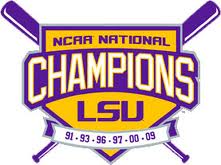 LSU trailed 7-3 heading into the bottom of the 9th inning, but a fielding error by Tennessee shortstop Andre Lipcius opened the door for the Tigers dramatic comeback, completed by freshman Daniel Cabrera's three-run homer and 9-7 win to complete a sweep of the Vols.
LSU, Tennessee, Paul Mainieri, Daniel Cabrera, Austin Bain
---
Posted on 1/31/2018 7:15:00 PM.

LSU went to 18th ranked Tennessee on Wednesday with just nine players available because of suspensions and two players dismissed for the rest of the season. The short-handed Tigers were no match for the Volunteers who dribbled past LSU 84-61. The Vols shot 54% from the field and they hit 12-of-25 from 3-point land.
LSU, Tennessee, Duop Reath, Skylar Mays, Tremont Waters
---
Posted on 5/15/2016 4:18:00 PM.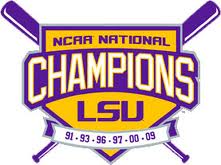 After scoring 11 runs on Saturday to clinch a series victory over Tennessee, the Tigers scored in double digits again on Sunday as they won 10-7 to complete a sweep of the Volunteers.
The Tigers hit two home runs, one in the top of the 6th by Bryce Jordan, the other was by Antoine Duplantis in the 8th.
LSU, Tennessee, Bryce Jordan, Antoine Duplantis
---
Posted on 2/20/2016 6:12:00 PM.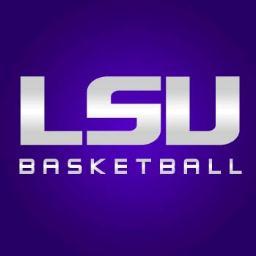 LSU Athletics Director Joe Alleva, who is also on the NCAA Men's Basketball Tournament Selection Committee, did not sound too hopeful of the Tigers chances of receiving an invitation to the Big Dance when speaking to ESPN radio in Baton Rouge on Friday morning. Now those chances are slim to none after a bad loss to Tennessee on Saturday.
LSU, Tennessee, Joe Alleva, Ben Simmons, Antonio Blakeney
---
Posted on 4/27/2014 4:59:00 PM.
The 6th ranked LSU baseball team erupted for five runs in the eighth and went on to beat Tennessee 9-4 to take two of three from the Vols during their weekend series. Coach Paul Mainieri says it was a quality win over an improving Volunteers baseball team.
LSU, Tennessee, Paul Mainieri, Aaron Nola, Kurt McCune, Alabama
---