Posted on 3/17/2016 11:54:00 AM.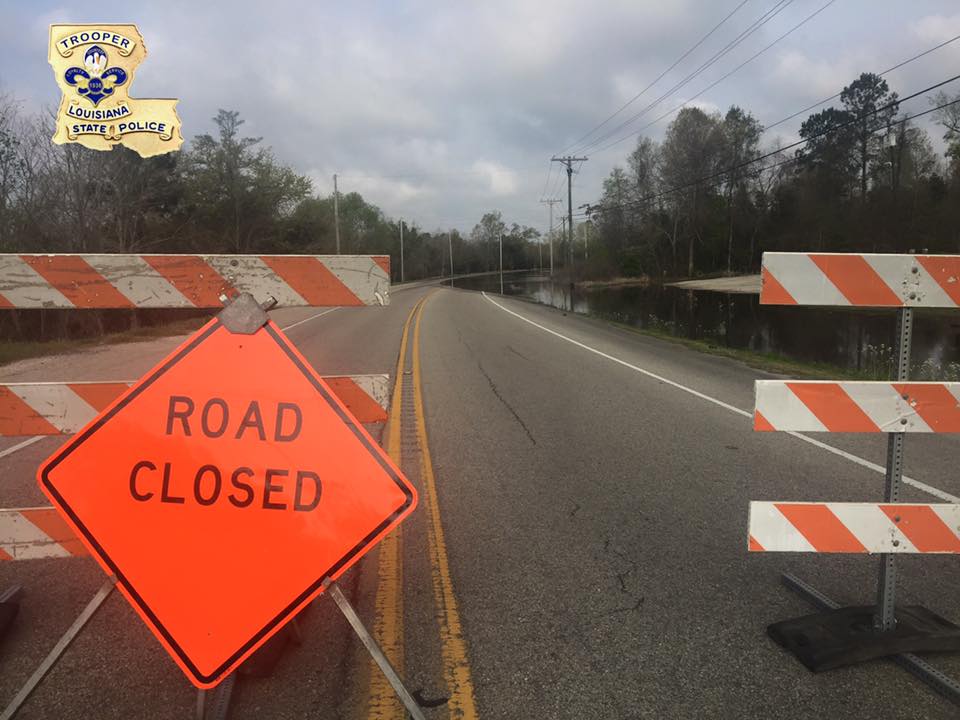 Due to flooding from the Sabine River, I-10 at the Louisiana/Texas state line is expected to remain closed for at least a of couple days. Sgt. James Anderson with State Police encourages motorists to plan an alternate route if headed to The Lone Star State.
(photo from State Police)
interstate 10, state police, james anderson, US 190, Texas, sabine river
---
Posted on 8/4/2014 1:14:00 PM.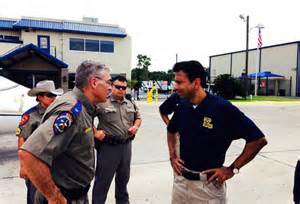 Michelle Southern reporting.
Governor Bobby Jindal will be among those who are headed to the Mexican Border today for a security briefing and tour by the Texas Department of Public Safety. State Police Col Mike Edmonson says they have no information about the undocumented immigrants coming to Louisiana and they need some answers.
state police, governor jindal, mexico, texas
---