Posted on 8/15/2017 5:45:00 AM.
Members of Louisiana's Congressional delegation and the governor toured Denham Springs with HUD Secretary Dr. Ben Carson Monday, and praised him for efforts in cutting red tape during flood recovery. Carson says he is very pleased and impressed with the progress south Louisiana has made since last August.
More
Ben Carson, Denham Springs, The Great Flood 2016
---
Posted on 8/8/2017 3:54:00 AM.
As Louisiana is approaching the one year anniversary of the historic flooding, Congressman Garret Graves is concerned with the slow pace of funding getting into the hands of flood victims. Graves says only 1% of the two billion additional dollars allocated by the federal government has been dispersed to flooded homeowners. He says it's very difficult to quantify the remaining unmet needs when so much money is in the bank.
More
The Great Flood 2016, Garret Graves, flooding, Press Club
---
Posted on 7/19/2017 12:58:00 PM.
Governor John Bel Edwards announced today federal funding for flood control projects in the Baton Rouge area. Edwards says 220 million dollars will go to local governments in the Capital region as part of the Hazard Mitigation Grant Program.
More
Governor John Bel Edwards, Hazard Mitigation Grant Program, The Great Flood 2016
---
Posted on 7/13/2017 3:38:00 AM.
Three out of four farm recovery grant program meetings are scheduled for today for farmers and ranchers who suffered losses as a result of the March and August 2016 floods. Agriculture Commissioner Dr. Mike Strain says during these meetings, the guidelines and application process for receiving recovery grant money will be discussed.
More
The Great Flood 2016, Mike Strain, farmers, ranchers
---
Posted on 4/5/2017 1:03:00 PM.
Republican lawmakers criticized Governor John Bel Edwards' handling of the deadly August flood during a Congressional hearing in Washington D.C. today. The chairman of the panel, Utah Congressman Jason Chaffetz, couldn't believe the governor didn't know how many people were still displaced.
More
Governor John Bel Edwards, The Great Flood 2016, Jason Chaffetz, Paul Mitchell, Tom Rice
---
Posted on 12/15/2016 3:26:00 AM.
FEMA announces any flood victims awaiting a manufactured housing unit will receive one by January 31st. Deputy Federal Coordinating Officer for FEMA Tito Hernandez says 25-hundred families are currently eligible to live in a mobile home.
More
FEMA, Tito Hernandez, The Great Flood 2016, mobile home
---
Posted on 11/30/2016 5:22:00 AM.
The AARP Foundation announces one million dollars in donations are being used to assist older individuals impacted by the devastating August flood. Director of AARP Louisiana, Denise Bottcher, says the money went to 16 non-profit organizations who are assisting in the rebuilding efforts. Bottcher says over 7,400 donors provided money to help older flood victims get back in their homes.
More
The Great Flood 2016, AARP, Governor Edwards, Denise Bottcher
---
Posted on 11/24/2016 1:58:00 AM.
Thanksgiving is different this year for flood victims still displaced after the August flooding. Denham Springs Mayor Gerard Landry says 80% of the homes and businesses in their town had flood damage. He says it's a struggle for homeowners to find qualified workers to fix up their homes and repairs are expensive.
More
The Great Flood 2016, Denham Springs, Gerard Landry, flood, Thanksgiving
---
Posted on 11/14/2016 2:33:00 AM.
Today is the final day for flood victims to register for Disaster Assistance. Ray Perez with FEMA says approximately 152,000 individuals have registered for federal aid. He says families are finally able to start the recovery process.
More
FEMA, The Great Flood 2016, Ray Perez, disaster assistance, SBA
---
Posted on 11/1/2016 11:28:00 AM.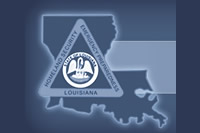 Governor John Bel Edwards is asking President Obama to reconsider lessening the state's share of disaster response for the March flooding event. Currently, Louisiana must pay 25% of the cost rather than the requested 10%. Deputy Director of Recovery for the Governor's Office of Homeland Security and Emergency Preparedness Mark Riley,
More
The Great Flood 2016, March floods,
---
Next Entry