Posted on 1/29/2017 4:09:00 PM.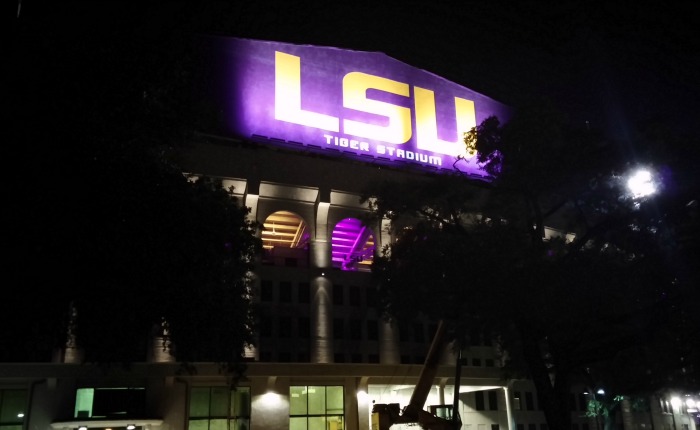 Two University of Oklahoma Students have been arrested for breaking into Tiger Stadium.
LSU officials say 20-year-old Samuel Holland and 19-year-old Lucas Miller were spotted inside Death Valley at around noon Sunday.
LSU, Tiger Stadium, break-in, Oklahoma, Samuel Holland, Lucas Miller
---
Posted on 11/2/2016 4:45:00 AM.
The most anticipated SEC matchup of the season is almost here, and fans are scrambling to get their tickets. Chris Leyden with Seat Geek says the average resale price is $372, which is a typical ticket cost when the Crimson Tide comes to Death Valley. He says prices vary depending on where you sit.
More
Chris Leyden, Seat Geek, LSU football, Tiger Stadium
---
Posted on 6/15/2016 5:59:00 PM.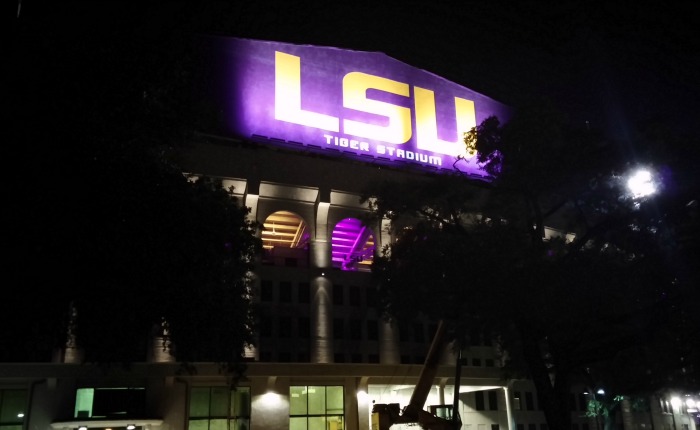 LSU says they will now allow visiting bands to perform during halftime, after not allowing them to do so during football games last season. LSU Deputy Athletic Director Eddie Nunez says their plan involves changes to seating in the South End Zone to allow bands to take a more direct route onto the field.
More
Eddie Nunez, LSU, Tiger Stadium
---
Posted on 11/10/2015 2:37:00 PM.
Michelle Southern reporting.
Organizers with Bayou Country Superfest announce another stellar lineup for the Tiger Stadium shows in 2016 which will be 7th year of the event. Luke Bryan, Jason Aldean and Eric Church will headline the three nights, May 27th, 28th & 29th, with super star opening acts including, Darius Rucker and Dierks Bently says BCS Producer Quint Davis.
bayou country superfest, quint davis, tiger stadium, luke bryan, jason aldean, eric church
---
Posted on 10/10/2015 5:23:00 PM.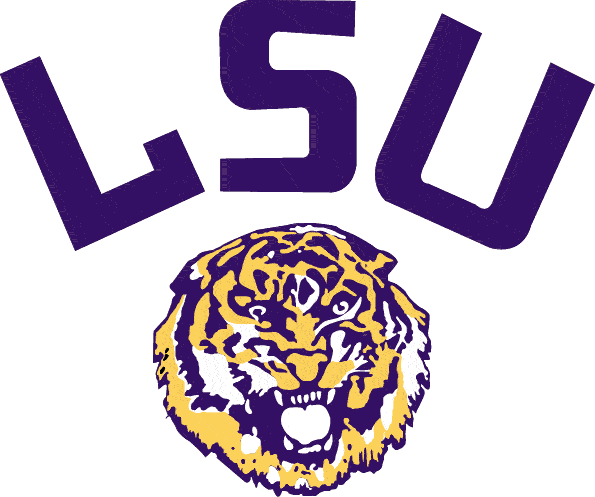 LSU tried to be as accommodating as possible on Saturday for South Carolina, who was forced to play its home game at Tiger Stadium, because of flooding near their campus. The Tiger band played their fight song and alma mater and the South Carolina flag flew at Tiger Stadium.
LSU, South Carolina, Tiger stadium, Leonard Fournette, Brandon Harris
---
Posted on 10/9/2015 9:47:00 AM.
Michelle Southern reporting.
During Saturday's game versus LSU and the Gamecocks in Tiger Stadium, the Red Cross will be on hand collecting donations for flood relief efforts in South Carolina. The game was moved to Baton Rouge while Columbia continues recover.
red cross, nancy malone, LSU, South Carolina, flood, Tiger Stadium
---
Posted on 10/7/2015 6:13:00 PM.
LSU football season ticket holders have until 5 PM Thursday night to purchase tickets for Saturday's game against South Carolina in Tiger Stadium. At six PM Thursday, tickets will be available to the general public. LSU Athletics Director Joe Alleva says since they only had a short time to prepare for Saturday's game, lines at concession stands could be longer than usual.
More
LSU, South Carolina, Joe Alleva, Tiger Stadium
---
Posted on 10/7/2015 11:41:00 AM.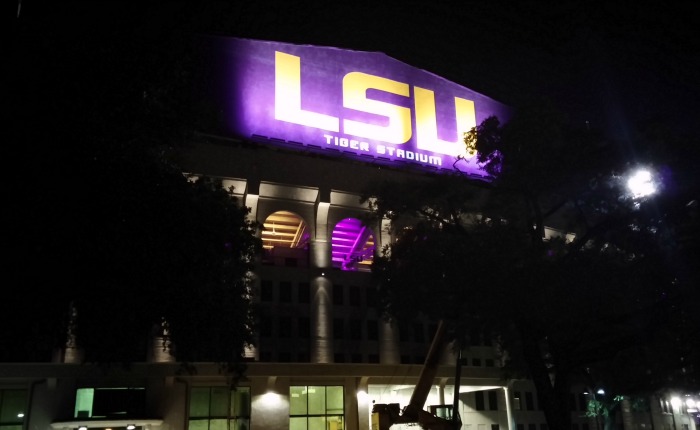 South Carolina University announces their game with LSU will not be played in Columbia as originally scheduled, but instead they will come to Baton Rouge.
The game will begin at 2:30 PM. Which network will televise the game has yet to be announced.
LSU, USC, South Carolina, flooding, les miles, tiger stadium, steve spurrier
---
Posted on 3/18/2015 12:56:00 PM.
Michelle Southern reporting.
A former caretaker of LSU's mascot Mike is concerned the current live mascot is not attending football games in his portable cage. Mike VI did not go to a single contest last season.
Paul Marks Jr. says he was responsible for Mike III from 1963-1965 and they never had a problem getting him to games.
He says the difference is that they altered his feeding patterns.
lsu, mike VI, Mike III, Paul Marks Jr., tiger stadium
---
Posted on 10/27/2014 1:27:00 PM.
Michelle Southern reporting.
The brother of the Gretna man who died during the LSU game Saturday night says that's how Brian Tingley would have wanted to go. Athletic officials released a statement saying it appears the fan suffered a heart attack in the 4th quarter of the Tigers 10-7 win over Ole Miss. Ross Tingley says his brother was a 35 year season-ticket holder.
brian tingley, ross tingley, LSU, Ole Miss, Tiger Stadium
---
Next Entry