Posted on 10/13/2018 5:39:00 PM.
By Jeff Palerm
o
LSU put together its first 60-minute dominating performance of the season and it came at the right time in a 36-16 upset victory over previously unbeaten and 2nd ranked Georgia. A signature win for second-year head coach and Louisiana native Ed Orgeron.
LSU, Georgia, Tigers, Joe Burrow, Justin Jefferson, Clyde Edwards-Helaire
---
Posted on 3/14/2018 7:46:00 PM.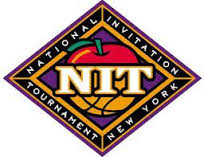 Based on what we saw on Wednesday night in the Pete Maravich Assembly Center, LSU and UL-Lafayette need to play more often in basketball. In a very emotional contest, the Tigers took the Cajuns best shot, but came away with a hard fought 84-76 win in Baton Rouge.
LSU, UL Lafayette, Tigers, Cajuns, Duop Reath, Frank Bartley,
---
Posted on 8/14/2017 5:52:00 PM.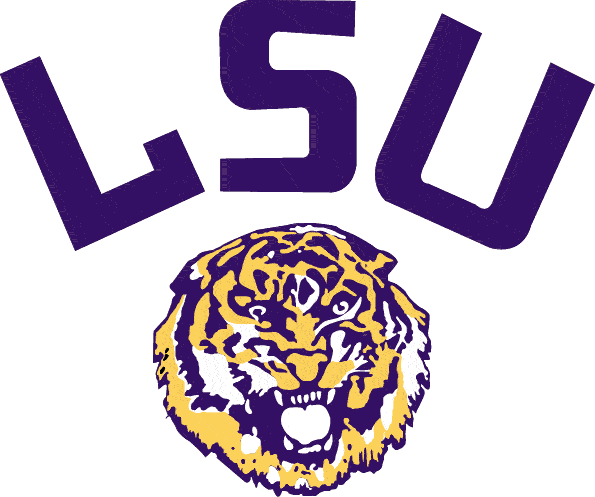 Michelle Southern reporting.
LSU has announced that fans will have to wait a little longer to take pictures and get autographs from their favorite players and coaches, as the annual Fan Day has been moved to the spring. Sports Information Director Michael Bonnette said there are many construction projects taking place on campus which just didn't make Fan Day feasible this fall.
lsu fan day, lsu, tigers, michael bonnette
---
Posted on 5/4/2017 8:59:00 PM.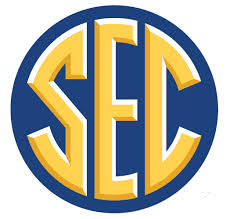 For the last three years in the Southeastern Conference, Alabama was the clear cut choice towards the end of the season as the best football team in the league. But with three weekends left in the college baseball season, it's difficult to tell who will finish with the best overall league record.
LSU, SEC, championship, baseball, Tigers, Kentucky, Auburn
---
Posted on 2/28/2017 5:11:00 AM.

The NFL Scouting Combine gets underway today in Indianapolis and 10 former LSU Tigers will participate. It's an opportunity for running back Leonard Fournette to show NFL teams he's over an ankle injury that limited him to seven games last season. Draft Analyst Mike Detillier says teams near the top of the first round will also be interested in talking with Fournette.
More
NFL, Mike Detillier, LSU, Tigers
---
Posted on 12/29/2016 3:53:00 AM.
Tiger fans are gearing up for the Citrus Bowl against the Louisville Cardinals. Vice President of Development for the LSU Alumni Association Rhett Butler says they'll have a contingent of fans arriving in Orlando on Friday and that includes a large group of Tigers fans who live in Florida.
More
Tigers, LSU, Citrus Bowl, Rhett Butler, LSU Alumni Association, Louisville
---
Posted on 11/4/2016 11:31:00 AM.
Tiger fans are fired up for Saturday night's big game against the number one ranked Alabama Crimson Tide. Greg Wilson of Monroe comes down to every game but says he's most excited about this one. He is predicting a 28 to 23 victory for the Tigers.
More
LSU, Tigers, football, Ed Orgeron, Alabama
---
Posted on 10/14/2016 6:41:00 AM.
LSU hosts Southern Miss on Saturday night in what will be the final non-conference game of the year. There's been so much talk in Tiger Town about a contest that hasn't been played yet, a.k.a. the Florida game that you almost forget there's a game this weekend against the Golden Eagles.
More
LSU, Southern Miss, Golden Eagles, Tigers
---
Posted on 10/6/2016 4:16:00 PM.
The SEC announces the LSU-Florida game has been postponed because of Hurricane Matthew. LSU Sports Information Director Michael Bonnette says they offered Tiger Stadium as a host site for the game.
More
Michael Bonnette, LSU football, Tigers
---
Posted on 9/22/2016 11:14:00 AM.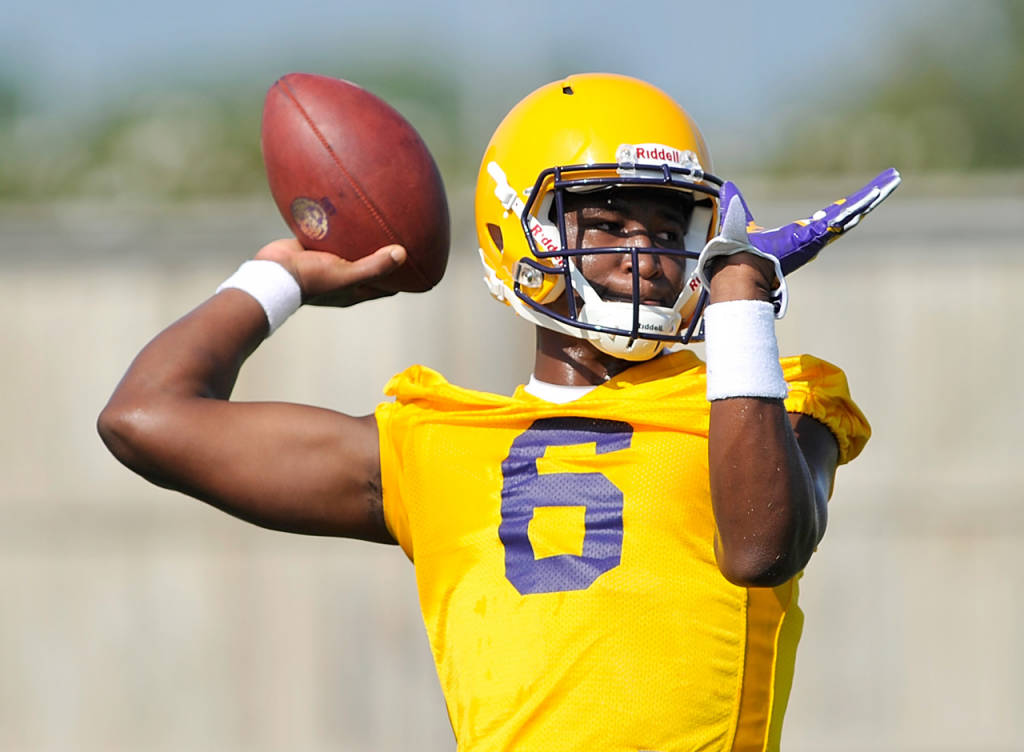 LSU football quarterback Brandon Harris received death threats following the Tiger's devastating season opening loss to Wisconsin. Head coach Les Miles hopes the person writing these messages doesn't really know what he is saying and will not act on the threats.
More
LSU football, Les Miles, Tigers, Brandon Harris, Danny Etling, death threats
---
Next Entry