Posted on 5/23/2018 1:19:00 PM.

Forecasters are beginning to get a better idea of what's going to happen with a low pressure system that's on its way to the gulf. Invest 90L is being given about a 60 percent chance of developing into a tropical cyclone. State Climatologist Barry Keim says Louisiana may be in store for a nasty Memorial Day.
More
Memorial Day, Tropical Storm, Barry Keim
---
Posted on 8/30/2017 2:58:00 AM.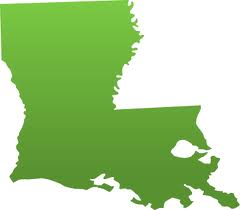 Cameron Parish is bracing for impact as Tropical Storm Harvey makes a second landfall and treks north through the state. Office of Emergency Preparedness Director Danny Lavergne says the biggest threat from the storm will be the water, as the parish received about 30 inches of rain in just the last two days.
More
Danny Lavergne, John Bel Edwards, Harvey, tropical storm
---
Posted on 6/21/2017 11:40:00 AM.
Tropical Storm Cindy has weakened a bit as of late this morning, but rain still remains a major threat. The system is expected to make landfall on the western Louisiana coast early tomorrow morning. That's according to State Climatologist Barry Keim, who says Cindy has sustained winds at 50 mph, and will bring in a lot of wet weather.
More
Barry Keim, Tropical Storm Cindy, rain, tornado, tropical storm
---
Posted on 8/30/2016 11:14:00 AM.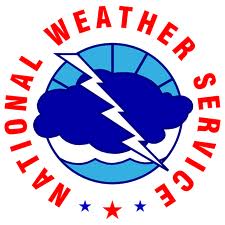 Tropical Depression 9 in the Gulf of Mexico is expected to become Tropical Storm Hermine by this evening. Alek Krautmann with the National Weather Service says right now the area of low pressure is not expected to have an impact on Louisiana, expect for high tides along the coast in southeast Louisiana.
More
tropical storm, tropical depression, National Weather Service, Alek Krautmann
---
Posted on 8/18/2015 2:23:00 PM.

Michelle Southern reporting.
Tropical Storm Danny has formed in the central Atlantic Ocean and its forecast to be the first hurricane of the 2015 season. State Climatologist Barry Keim says the projected path of the system is expected to intensify as it tracks west and become a tropical storm by the end of the day.
hurricane, tropical storm, tropical depression, barry keim
---
Posted on 11/1/2013 5:00:00 AM.

We are now within a month of the official end of the 2013 Atlantic Hurricane Season, which turned out to be much less active than forecast by experts. State Climatologist Barry Keim feels we can reliably close the book on the season now. He says, historically speaking, we have little to fear during November. "We have never had a landfalling hurricane or tropical storm in November in Louisiana."

hurricane, tropical storm, Barry Keim, weather
---
Posted on 7/8/2013 12:40:00 PM.

Tropical Storm Chantal is continuing it's rapid westward track in the Atlantic today and is approaching the Leeward Islands. Computer forecasts predict the third storm of the hurricane season will turn north and weaken as it nears the Bahamas Friday.

More
tropical storm, barry keim, chantal
---