Posted on 5/20/2018 4:52:00 AM.
The latest school shooting, this time at Santa Fe High School, has reignited the conversation around gun regulations. In response to the Parkland massacre, several bills were introduced in Louisiana that targeted firearms, but all were struck down. New Orleans Senator Troy Carter, who introduced several gun bills this year, says he hopes the legislature will come around on gun control.
More
Louisiana, gun control, legislation, Troy Carter
---
Posted on 4/11/2018 4:06:00 AM.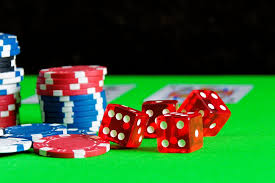 A bill to allow the state's 15 licensed riverboats casinos to expand their gaming operations on to land and change the rules regarding gaming space has been sitting on the Senate floor for over two weeks, but a vote in the upper chamber coudl happen today. New Orleans Senator Troy Carter says many senators are concerned about the numerous pieces of legislation that seek to expand gambling.
Riverboat casino, Troy Carter, Ronnie Johns
---
Posted on 4/3/2018 12:58:00 PM.
A Senate committee passed a bill by New Orleans Senator Troy Carter that would prohibit the sale of assault weapons under the age of 21. Baton Rouge Senator Regina Barrow says 18-year-olds aren't emotionally mature enough to own a firearm.
More
assault weapons, assault rifles, gun control, gun laws, Louisiana, Troy Carter, Regina Barrow, Michael Harrison, Bodi White, Johnathan White
---
Posted on 3/28/2018 9:24:00 AM.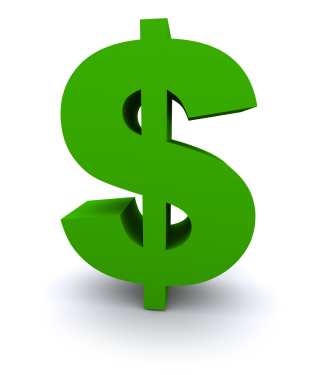 Minimum wage increase, pay secrecy, and equal pay for women legislation all died on the Senate floor Tuesday night. The bills are a major part of Governor John Bel Edwards agenda.
New Orleans Senator Troy Carter's bill would have increased the minimum wage from the federal level of $7.25-per-hour to $8.00 in 2019 and $8.50 by 2020.
Troy Carter, J.P. Morrell, minimum wage, pay secrecy
---
Posted on 3/1/2018 4:14:00 AM.
State Senator Troy Carter filed a bill for the regular session that raises the age to purchase an assault rifle from 18 to 21. Carter says this is in response to the Florida school shooting which killed 17. The New Orleans Democrat says he believes in the Second Amendment but...
"I do think that the framers of the constitution did
not
contemplate AR-15s, and Uzis and alike, being in the hands of people under the age of 21 or anyone for that matter."
More
Troy Carter, Assault rifle bill, Louisiana legislation,
---
Posted on 2/19/2018 12:38:00 PM.
The Senate Democratic Caucus offers a solution on solving the one-billion dollar shortfall. Chairman Troy Carter proposes compressing income tax brackets, removing sales tax exemptions that benefit some businesses and expand the sales tax base, so certain services are taxed.
More
fiscal cliff, Troy Carter, Senate, Democrats, taxes
---
Posted on 8/1/2017 2:48:00 AM.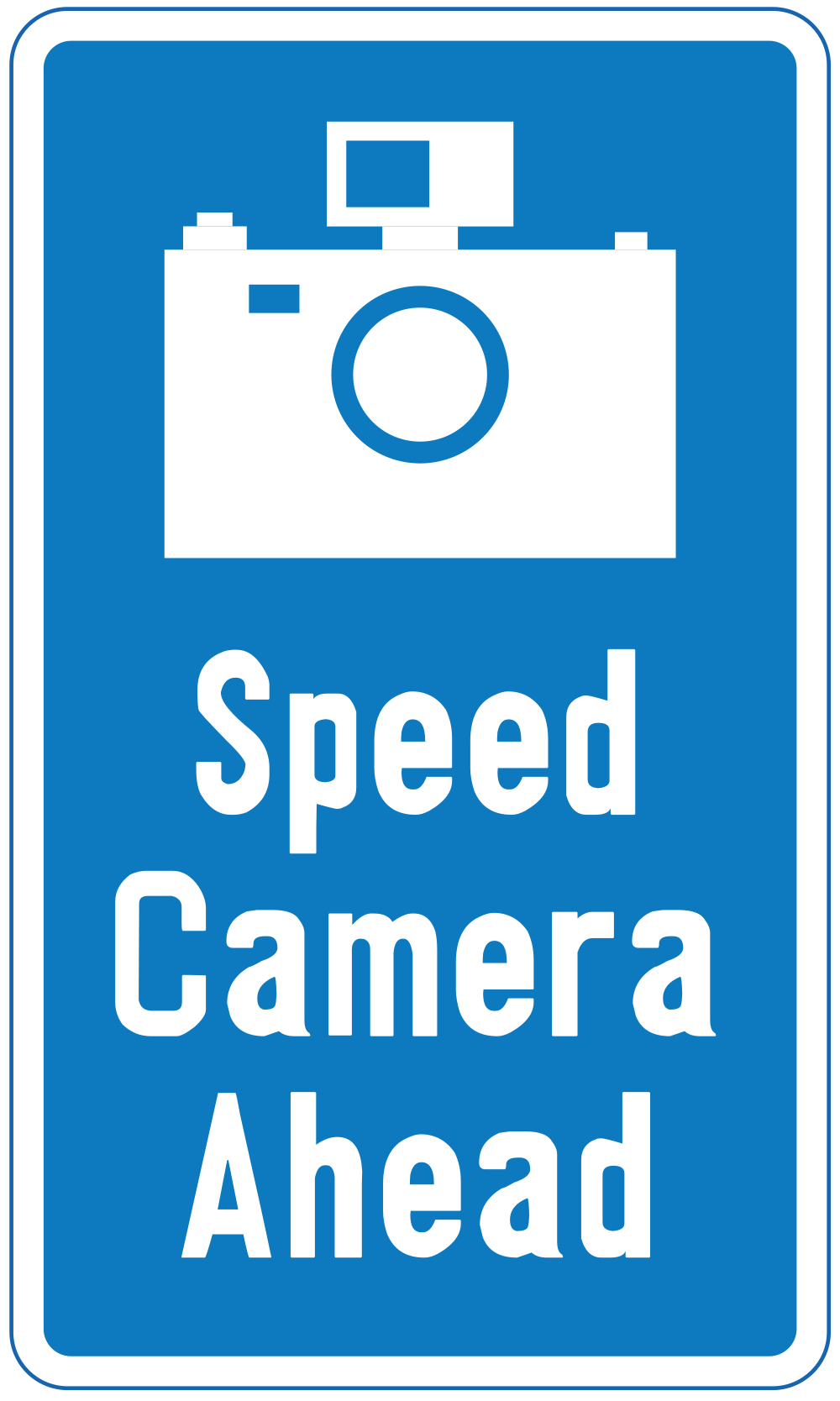 Drivers should no longer receive speeding tickets in the mail from hidden speed cameras thanks to a new law that goes into effect today. New Orleans Senator Troy Carter's legislation requires signs to be posted ahead of speed enforcement camera in order to collect on the fine.
More
Troy Carter, speed cameras, traffic, drivers
---
Posted on 5/31/2017 4:12:00 PM.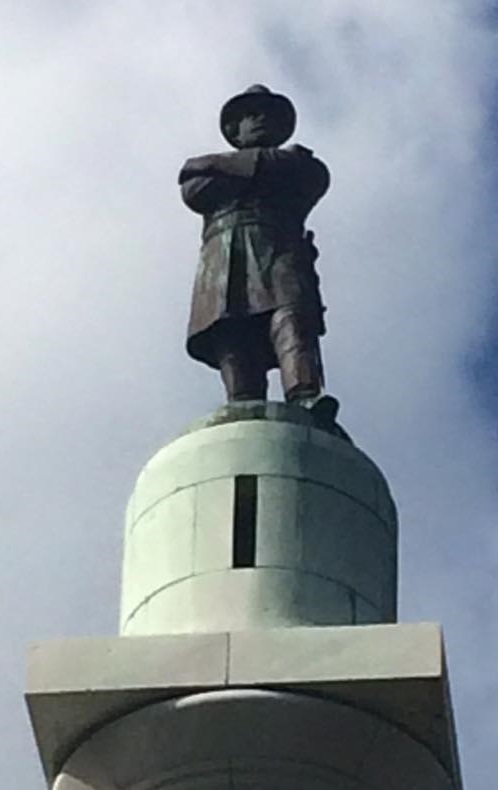 After five hours of heated debate, a Senate committee rejected two proposals aimed at protecting confederate monuments. One of the measures would require a public vote to remove military monuments, while the other requires legislative approval. The proposals faced steep opposition from black lawmakers, including New Orleans Senator Troy Carter, who notes there are no statues celebrating Adolph Hitler.
More
Troy Carter, Jenna Burnstein, Karen Peterson, confederate monuments
---
Posted on 5/24/2017 2:27:00 PM.

A measure that would raise the minimum wage to $8 an hour beginning on July 1st of 2018 was killed by the Senate Finance Committee for a second consecutive year. The bill is by New Orleans Senator Troy Carter who says raising the minimum wage will benefit the state as a whole.
More
legislative session, minimum wage, Troy Carter
---
Posted on 5/18/2017 10:43:00 AM.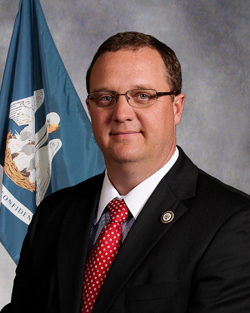 A bill to regulate Uber and Lyft statewide is heading to the Senate. Jackson Representative Kenny Havard says these ride sharing services keep people safe, offers an affordable ride, and provides thousands of employment opportunities. He says very rarely do lawmakers get a chance to do something that really affects people's lives.
More
Kenny Havard, Uber, Lyft, Troy Carter, Jay Morris
---
Next Entry