Posted on 7/8/2018 5:40:00 AM.
Billions in Chinese tariffs went into effect Friday, and Louisiana industries are bracing for what could be a rocky ride. A recent Forbes report showed Louisiana as the most at risk state for negative effects from tariffs due to its export and shipping based economy.
More
tariffs, Louisiana, 2018, Don Pierson, economy, Trump, Robert Landry
---
Posted on 7/5/2018 9:10:00 AM.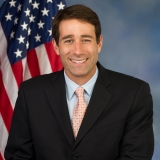 A Forbes report shows Louisiana is the state most at risk of being economically crippled by the escalating trade wars initiated by the Trump Administration. The study shows nearly 21 percent of the state's GDP comes from exports, with five percent coming from Mexico and China specifically. Louisiana US Congressman Garret Graves says he's watching the negotiations closely.
More
tariffs, Louisiana, 2018, Garret Graves, economy, Trump
---
Posted on 11/14/2016 5:33:00 PM.
UL-Lafayette head football coach Mark Hudspeth publicly apologized for the behavior of four of his players who were recorded in the locker room singing a rap song filled with vulgarities that says negative things about President-elect Donald Trump. Hudspeth says these young men have shown remorse for their actions.
More
ULL, Mark Hudspeth, football, Trump
---