Posted on 5/20/2017 8:08:00 PM.

There are seven teams from Louisiana competing in conference tournaments this week. Highlighting the group is the LSU Tigers, who will be the #2 seed in the SEC Tournament and they'll play on Wednesday at around 1 PM.
LSU, Southeastern Louisiana, McNeese State, UNO, Louisiana Tech, UL Lafayette, Tulane
---
Posted on 3/17/2017 4:55:00 AM.
A Tulane study finds cancer patients are more likely to receive palliative care after learning more about it. Researcher Michael Hoerger authored the study and says there are a lot of misconceptions about palliative care. He says the purpose of this study is to dispel some of the rumors.
More
Michael Hoerger, Tulane, palliative care, hospice care
---
Posted on 1/18/2017 4:45:00 AM.
A Tulane University study finds the use of cockroach bait can eliminate enough pests in a home to reduce a child with moderate to severe asthma symptoms by nearly 50 days. Lead study author and Tulane University Public Health and Tropical Medicine Epidemiologist Felicia Rabito says the roaches eat the bait then go back to die.
More
Tulane, cockroaches, Felicia Rabito
---
Posted on 12/5/2016 1:10:00 PM.
A new survey out of Tulane reveals US Senate candidate Republican John Kennedy has a healthy lead in the race against Democrat Foster Campbell in the runoff. Brian Brox, associate professor of Political Science, says they found 59% of respondents said they would vote for Kennedy, while 40% said Campbell is their choice.
tulane, brian brox, us senate, john kennedy, foster campbell
---
Posted on 10/25/2016 5:54:00 AM.
A Tulane University study finds women and racial minorities are not widely present in Louisiana's judicial system. The report says women make up 51% of Louisiana's population, only 30% of state judgeships are held by women. Political scientist Sally Kenney with Tulane's Newcomb College Institute says we need to start conversations about women and minority inclusion.
More
Sally Kenney, Tulane, judicial system
---
Posted on 10/13/2016 6:49:00 AM.
Tulane University researchers are teaming up to learn more about the brain in a new collaboration called the Brain Institute. Tulane Vice President for Research, Dr. Laura Levy, says understanding the brain is one of the true frontiers of the life sciences. She says they hope this university-wide collaboration will help them learn more.
More
Dr. Laura Levy, Tulane, Brain Institute
---
Posted on 5/30/2016 11:46:00 AM.

The LSU Tigers are an #8 national seed in the NCAA Baseball Tournament. Which means the Bayou Bengals will get to host a Super Regional, if they are able to win the Baton Rouge regional this weekend.
A record four teams from the SEC received national seeds, Florida, Texas A&M and Mississippi State, are the three other teams.
NCAA Baseball Regional, LSU, Tulane, UL Lafayette, Southeastern Louisiana, Louisiana Tech
---
Posted on 5/25/2016 2:07:00 AM.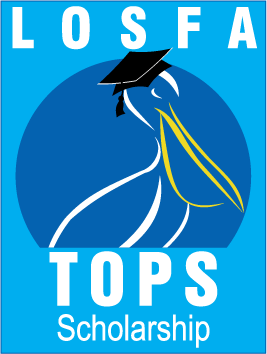 A report from the Tulane University Cowen Institute says if the legislature is forced to reduce state funding for TOPS cuts, they hope students most in need of financial assistance are protected first. Policy director Vincent Rossmeier says the program has increasingly awarded scholarships to students who are coming from families, who could otherwise afford college.
More
Tulane, Cowen Institute, TOPS, Vincent Rossmeier
---
Posted on 5/17/2016 4:23:00 AM.
The fast food chain, Wendy's, will begin offering self-serving kiosks at over 6-thousand locations across the country by the end of this year. Tulane Business Professor Mark Rosa says this is what we can expect for the future and many European fast food restaurants are using kiosks to take orders.
More
Wendy's, kiosk, fast food, Mark Rosa, Tulane
---
Posted on 12/21/2015 5:35:00 PM.

Three Louisiana college baseball teams are ranked in the first preseason poll. Collegiate Baseball has UL Lafayette ranked sixth, LSU is ranked seventh and Tulane is ranked 19th. Tigers Coach Paul Mainieri says it's nice to see his team ranked in the top ten.
LSU, Tulane, UL Lafayette, Collegiate Baseball, Paul Mainieri, Antonie Duplantis, Trey Dawson, Alex Lange, Jared Poche
---
Next Entry