Posted on 12/7/2018 6:18:00 AM.
Advanced cancer patients are a lot better off receiving palliative care, where treating symptoms is the focus, than traditional treatments, according to a new study by Tulane. Graduate student Laura Perry says the research, led by Tulane Assistant Professor Michael Hoerger, could inspire a new norm for patients with severe prognoses.
More
Tulane University, palliative care, cancer treatment
---
Posted on 6/13/2018 11:07:00 AM.
It's a disciplinary action that has been around for years, but now a study involving Tulane University researchers finds that about three out of four pediatricians are saying spankings are no longer recommended.
More
Tulane University, Pediatrics, Spankings, Catherine Taylor
---
Posted on 4/11/2018 4:41:00 PM.
A Tulane study finds grade school students can benefit from yoga classes to help them manage stress and anxiety. Principal author Alessandra Bazzano says a New Orleans-based third grade class was picked for the study, since it is a crucial time of transition for them when academic expectations increase.
More
Tulane university, yoga, kids health, stress, Alessandra Bazzano
---
Posted on 11/20/2017 12:42:00 PM.
A new study out of the Education Research Alliance for New Orleans at Tulane University finds from 2001 to 2014, black students were twice as likely as white students to be suspended. Low income students were about 1.75 times more likely as non-low income students to be suspended.
More
Education Research Alliance of New Orleans, Tulane University, Nathan Barrett, suspended
---
Posted on 10/24/2017 5:40:00 AM.
Tulane University has received a grant to reduce auto emissions from the chemical science company, SACHEM. Professor of Chemical and Biomolecular Engineering Daniel Shantz says this grant will allow researchers to make materials for a diesel truck's emission system to reduce nitrogen oxide emissions. He says nitrogen oxide contributes to the production of acid rain.
More
Tulane University, Daniel Shantz, nitrogen oxide, emissions
---
Posted on 6/24/2017 5:59:00 AM.
Tulane University's Upward Bound Program has received a 2.5 million dollar grant from the U.S. Department of Education to help high school students who hope to be the first in their family to go to college. Upward Bound is a program aimed at helping prospective college students academically prepare for higher education. Cowen Institute Director Amanda Kruger Hill says low income students grade 9 through 12 can greatly benefit from this grant.
More
Upward Bound, Tulane University, Cowen Institute, Amanda Kruger hill
---
Posted on 6/14/2017 5:51:00 PM.
Tulane researchers have found Louisiana is sinking at a rate of just over one third of an inch per year, which is 50% faster than what was estimated two years ago. Geology professor and co-author of the report, Tor Tornqvist, says we've always known the state is sinking, but they developed a map of coastal Louisiana to determine how rapidly it's going underwater and where.
More
Tulane University, coastal Louisiana, sinking, Tor Tornqvist
---
Posted on 3/10/2017 2:57:00 AM.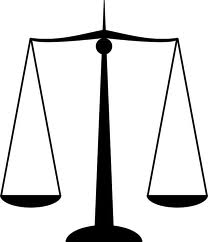 Out of four judicial races in Louisiana this year, every candidate running in the March 25 election is a woman. A Newcomb College Institute of Tulane University study, authored by Sally Kenney, finds even though the Bayou State ranks fairly low when it comes to women in the legislature...
More
Tulane University, Sally Kenney, judicial race
---
Posted on 2/22/2017 11:23:00 AM.

A study out of Tulane finds 1,700 public school teachers have left their jobs in Louisiana because of a tougher tenure law that took effect two years ago. That's a three-percent loss of the state's teacher workforce.
More
Nathan Barrett, Tulane University, tenure, teachers,
---
Posted on 2/6/2017 2:41:00 AM.
Tulane University's School of Medicine has become a model for new culinary medicine courses that are being taught around the country. Executive Director of the Goldring Center for Culinary Medicine, Dr. Tim Harlan, says they've been offering the courses at Tulane for about 7 years, and now other universities are following suit.
More
Tim Harlan, Tulane University, Goldring School of Culinary Medicine
---
Next Entry