Posted on 11/2/2016 2:55:00 AM.
Six U.S. Senate candidates face off tonight in a televised debate at Dillard University less than a week before Election Day. That includes Republican candidate and former KKK leader David Duke, who will take the stage alongside five opponents at the historically black university. UL-Lafayette Political Science Professor Pearson Cross says Duke has nothing to lose here.
More
U.S. Senate race, David Duke, Pearson Cross, debate
---
Posted on 10/27/2016 11:07:00 AM.
A new survey released by Market Research Insight finds Republicans John Kennedy and Charles Boustany are on each other's heels for the top spot in the U.S. Senate race. Kennedy is polling at 17% and Boustany is at 16%.
More
U.S. Senate race, Market Research Insight, John Kennedy, Charles Boustany, Foster Campbell
---
Posted on 10/24/2016 3:04:00 AM.
With only 15 days before the U.S. Senate election in Louisiana, we'll likely hear a lot more from the major candidates. Lapolitics.com publisher Jeremy Alford says get ready to see and hear radio and TV campaign advertisements and a fair share of attack ads from third party groups.
More
U.S. Senate race, Congressional election, Lapolitics.com, Jeremy Alford
---
Posted on 10/17/2016 12:41:00 PM.
A new survey released by JMC Analytics finds Democratic Public Service Commissioner Foster Campbell tops the poll, coming in at over 23-percent. Pollster John Couvillon says Democratic voters are rallying behind Campbell. He says fellow Democrat Caroline Fayard polls at 9-percent, so Campbell's message seems to be getting out to minority voters.
JMC Analytics, John Couvillon, Foster Campbell, U.S. Senate race
---
Posted on 10/4/2016 12:02:00 PM.
Congressman Charles Boustany has filed a lawsuit against author Ethan Brown and publisher Simon and Schuster after a recently released book claims Boustany had relationships with prostitutes in Jefferson Davis Parish. Loyola Law Professor Dane Ciolino says this will be an uphill battle, because it's hard to prove Brown wrote these allegations with actual malice.
More
Charles Boustany, U.S. senate race, Ethan Brown, Murder of the Bayou, Dane Ciolino, prostitution
---
Posted on 10/3/2016 4:18:00 PM.
Independent U.S. Senate candidate Troy Hebert has filed a lawsuit in an effort to have Louisiana Public Broadcasting and the Council for a Better Louisiana to include more candidates in an upcoming televised forum.
More
U.S. Senate race, Troy Hebert, Barry Erwin, LPB, CABL
---
Posted on 9/13/2016 12:42:00 PM.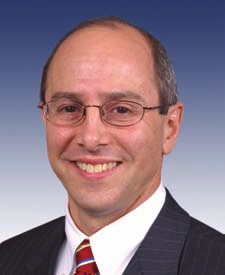 The wife of Republican US Senate candidate Charles Boustany says prostitution allegations against her husband are "false attacks." The accusations were raised in a new book that claims Boustany was involved with prostitutes who were killed in Jefferson Davis Parish. Political analyst Bernie Pinsonat says this has the potential to hurt Boustany's campaign.
More
Charles Boustany, U.S. Senate Race, Bernie Pinsonat, prostitution
---
Posted on 11/19/2013 5:38:00 AM.
As a political newcomer prepares to take office as Louisiana's newest Congressman, could a similar upset take place in next Fall's U.S. Senate race? U.L.-Monroe political science professor Joshua Stockley says he doesn't think so. He feels Neil Riser's "repeal Obamacare" mantra played poorly against McAllister's "keep the good and fix the bad" stance.

Joshua Stockley, 5th District, U.S. Senate race, Mary Landrieu, Bill Cassidy, Rob Maness
---
Posted on 6/27/2013 10:07:00 PM.
A source close to Governor Jindal says he's NOT running for U.S. Senate against Mary Landrieu next year. A piece this week by "LAPolitics.com" publisher John Magginis titled "Why Jindal Needs To Run Against Landrieu" has many tongues a-wagging, but ULM political science professor Joshua Stockley believes, in this case, no means no.

Joshua Stockley, Bobby Jindal, Mary Landrieu, U.S. Senate race
---