Posted on 7/10/2018 1:57:00 PM.
Louisiana's Republican US Senators are impressed with President Trump's nomination for the US Supreme Court. DC-based federal appeals court Judge Brett Kavanaugh is widely considered a consistently conservative jurist. Senator Bill Cassidy says the Senate will review his record, then vote on his confirmation.
Judge Brett Kavanaugh, U.S. Supreme Court, President Donald J. Trump
---
Posted on 7/9/2018 3:04:00 PM.
President Donald Trump will announce his nomination for the vacant US Supreme Court position tonight at 8 PM, a decision that could tip the balance of the high court in a decidedly conservative direction. Pro-Life advocates are hoping this leads to a successful challenge of Roe vs. Wade, but ULM Political Science Professor Joshua Stockley says it's unlikely this selection will tip the scales on reproductive rights.
More
President Donald Trump, U.S. Supreme Court
---
Posted on 6/22/2018 11:34:00 AM.
The U.S. Supreme Court has ruled that states will now be able to collect sales taxes from online sales. The ruling gives states the authority to receive sales tax revenues on purchases made by consumers with a business that has no physical presence in that state.
However, Tax Foundation spokesperson John Buhl says Louisiana's sales tax laws are too complex for them to take advantage of this ruling.
More
U.S. Supreme Court, Sales taxes, John Buhl, Tax Foundation
---
Posted on 5/17/2018 12:00:00 PM.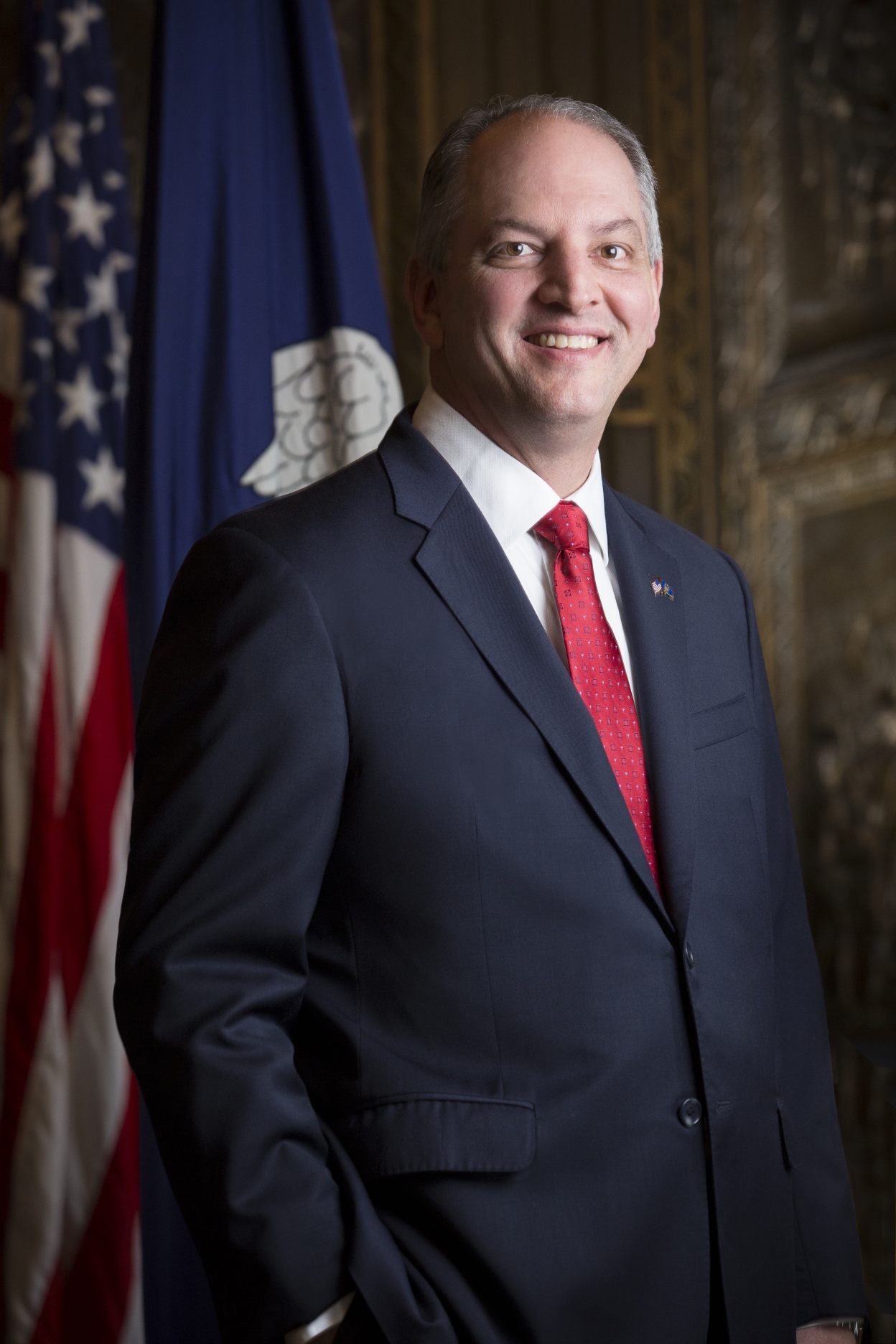 Governor John Bel Edwards addressed the recent US Supreme Court decision to allow sports betting outside of Nevada on his monthly talk radio show. 32 states have legislation in place to allow the activities, including Mississippi, but Louisiana shot down similar legislation this session. Edwards didn't oppose the idea.
Governor John Bel Edwards, U.S. Supreme Court, Sports Betting
---
Posted on 12/5/2017 5:30:00 AM.
Louisiana is one of a dozen states asking the US Supreme Court to block a California law which states any eggs sold there must come from hens who have been able to stretch their limbs in their cages.
State Ag Commissioner Mike Strain says California
can pass whatever law they want, but saying that their standards should apply to all eggs shipped into the state violates the Commerce clause of the U.S. Constitution.
More
eggs, Mike Strain, U.S. Supreme Court, Constitution
---
Posted on 9/5/2013 3:53:00 AM.
Attorney General Buddy Caldwell joins attorneys general in 20 other states in signing on to a lawsuit supporting the National Rifle Association's Supreme Court petition to lift a federal ban on sales of handguns to persons over 18 but under 21. Assistant AG Patricia Wilton says the case is really all about states' rights - which the High Court has circumvented.
gun rights, Attorney General, U.S. Supreme Court
---