Posted on 12/15/2017 3:31:00 AM.
Former Governor Kathleen Blanco will give the Commencement address at UL-Lafayette today. Blanco announced last week she is fighting liver cancer. University President Joe Savoie says the plans for her to speak today were made before her latest diagnosis…
Kathleen Blanco, Joe Savoie, UL-Lafayette
---
Posted on 12/4/2017 5:02:00 PM.
Funeral arrangements have been set for a Lafayette icon. 99-year-old Judge Kaliste Joseph Saloom Jr. died over the weekend. Not only did he serve as a city court judge, he was a graduate of UL-Lafayette and visionary for Acadiana. UL-Lafayette President Joe Savoie says they not only lost someone who helped Lafayette reach it's potential, he was a walking encyclopedia on all things Ragin' Cajuns…
More
Judge Kaliste Saloom Jr., Lafayette, Ragin' Cajuns, UL-Lafayette
---
Posted on 9/5/2017 12:47:00 PM.
CEOWORLD magazine ranks UL-Lafayette's petroleum engineering department the seventh best in the nation and thirteenth in the world. Department Head Dr. Fathi Boukadi says this is the result of years of hard work by students, faculty, and staff.
More
Fathi Boukadi, UL-Lafayette, petroleum engineering, CEOWORLD
---
Posted on 7/28/2017 5:21:00 AM.
UL-Lafayette had a statewide economic impact of $379 million in FY-15, according to a study by the New York-based consulting firm Appleseed. University president Dr. Joseph Savoie says the college offers about a 7 to 1 return on investment for the state.
More
Joseph Savoie, UL-Lafayette, higher education
---
Posted on 4/26/2017 10:06:00 AM.
More than a dozen UL-Lafayette football players have been suspended indefinitely from the team after allegedly robbing a dorm room on campus. Lt. Billy Abrams with the UL-Lafayette Police Department says 13 football players stole several items from a room in Huger Hall.
More
Billy Abrams, UL-Lafayette, theft, Ragin Cajuns
---
Posted on 8/19/2015 4:21:00 AM.
Michelle Southern reporting.
According to a study by WalletHub, Lafayette is the 9th least educated city out of 150 of the largest US metropolitan statistical areas (MSA). In the 2015 Most & Least Educated Cities report, the Hub City is in the bottom 10 at No. 142.
wallethub, lafayette, ul-lafayette, 2015 Most & Least Educated Cities, DeWayne Bowie
---
Posted on 8/6/2015 10:32:00 AM.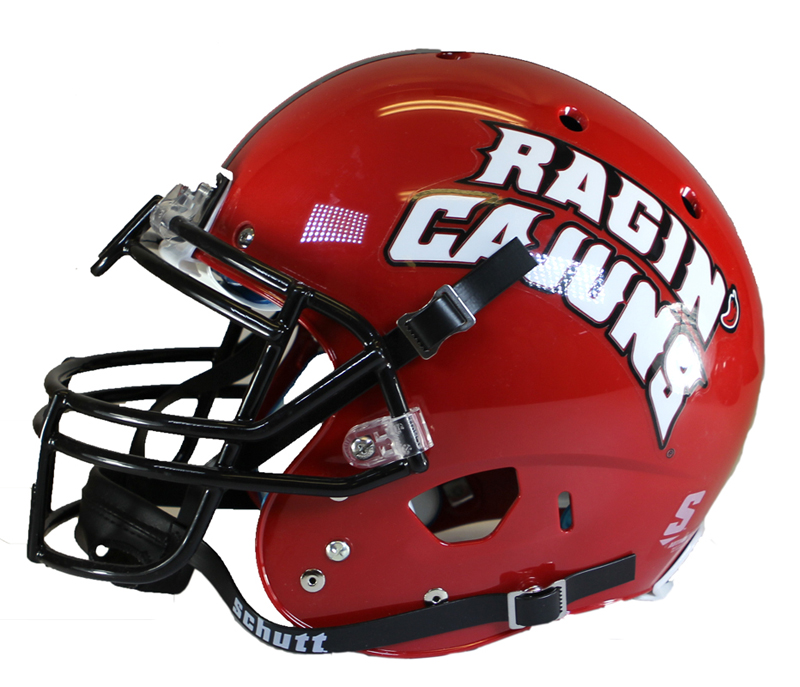 In the wake of the Lafayette theater shooting, the University of Louisiana-Lafayette football team will express their pride in their community on the football field this fall. Coach Mark Hudspeth says his team will wear Lafayette Strong decals on their helmets as a token of solidarity.
UL-Lafayette, Lafayette Strong, Ragin Cajuns, football, Mark Hudspeth
---
Posted on 7/28/2015 3:24:00 AM.
The USDA has cited a UL-Lafayette research facility in New Iberia for both the injury and death of two different monkeys and for also allowing monkeys to escape their cages. According to the government report, a monkey was electrocuted to death in 2013, and another primate's leg was broken due to improper handling. Co-founder of Stop Animal Exploitation Now Michael Budkie says this isn't the first time government regulators have come down against the research facility.
More
UL-Lafayette, SAEN, Michael Budkie
---
Posted on 6/5/2015 11:04:00 AM.
Michelle Southern reporting.
College Baseball fans in Louisiana are going nuts for tickets to the LSU/UL-Lafayette Super Regional this weekend at The Box. Seats are going for hundreds of dollars on secondary markets.
lsu, ul-lafayette, baseball, NCAA Super Regional, stubhub, tickets
---
Posted on 6/2/2015 12:04:00 PM.
Michelle Southern reporting.
The first NCAA Super Regional game between LSU and UL-Lafayette will be Saturday night in Alex Box Stadium at 7pm. Many Purple and Gold and Ragin Cajun fans are planning to head out to campus early that morning to tailgate ahead of the big matchup.
lsu, ul-lafayette, baseball, NCAA Super Regional, James Moran
---
Next Entry