Posted on 7/9/2018 10:33:00 AM.
A recent Politico article has reignited the intrigue around former New Orleans Mayor Mitch Landrieu's plans for the 2020 presidential race. The Crescent City Politician did not confirm his interest in the race, but the comments he made may indicate an interest in the Democratic primary. UNO Political Science Professor Ed Chervanek says so far, it's just wishful thinking.
More
New Orleans Mayor Mitch Landrieu, UNO, 2020 presidential run
---
Posted on 2/21/2018 9:36:00 PM.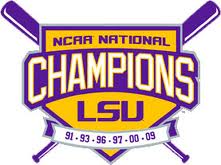 After a rough weekend against Notre Dame, LSU Coach Paul Mainieri was looking for a solid start from Cam Sanders. That didn't happen, but LSU quickly recovered and cruised to a 14-6 victory over UNO at Alex Box Stadium on Wednesday night.
The game got off to a horrible start for Sanders and the Tigers. The right-hander from Thibodaux failed to record an out and gave up three runs.
LSU, UNO, Paul Mainieri, Cam Sanders, Trent Vietmeier, Daniel Cabrera, Antoine Duplantis, Zach Watson
---
Posted on 12/8/2017 12:46:00 AM.
The National Retail Federation predicts holiday shoppers will spend about $967 a person on gifts this year, up 3.4% from in 2016. Mark Rosa, Professor with the UNO School of Business, says everybody gets excited during the season and wants to be generous but we have to resist the urge to overspend. He says it's easy to put purchases on credit cards.
More
Mark Rosa, holiday shopping, UNO, National Retail Federation
---
Posted on 5/20/2017 8:08:00 PM.

There are seven teams from Louisiana competing in conference tournaments this week. Highlighting the group is the LSU Tigers, who will be the #2 seed in the SEC Tournament and they'll play on Wednesday at around 1 PM.
LSU, Southeastern Louisiana, McNeese State, UNO, Louisiana Tech, UL Lafayette, Tulane
---
Posted on 4/4/2017 2:43:00 AM.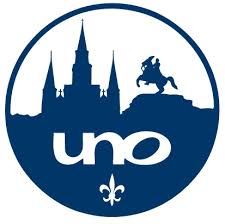 A University of New Orleans poll finds President Donald Trump approval rating in Louisiana is at 58%, which equals the 58% received from the state's voters in November. A recent Gallup poll found President Trump's approval rating is 38% nationwide. UNO pollster Ed Chervenak says Mr. Trump's approval rating in Louisiana much higher than what national polls have found.
More
UNO, Donald Trump, Ed Chervenak
---
Posted on 1/21/2017 9:15:00 PM.
Louisiana Tech improved to 6-1 in CUSA with an 81-57 victory over North Texas. The Bulldogs only led by three points at halftime, but outscored the Mean Green 48-27 in the 2nd half.
A 24-3 run in the 2nd half by the Dunkin Dogs put the game out of the reach.
Louisiana Tech, UNO, LSU
---
Posted on 12/9/2016 10:48:00 AM.
A new poll conducted by the University of New Orleans Survey Research Center finds Republican U.S. Senate candidate John Kennedy continues to have a huge lead over Democrat Foster Campbell in Saturday's election.
More
UNO, Ed Chervenak, poll, U.S. senate
---
Posted on 11/16/2016 11:30:00 AM.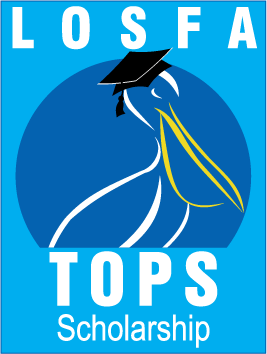 The University of New Orleans and Northwestern State say they will use other financial resources to cover the 60%of tuition TOPS students will be required to pay for next semester. NSU President Jim Henderson says the scholarship program promised to pay 100% of a recipients' tuition and they intend to keep the promise for their students.
More
UNO, NSU, Jim Henderson, TOPS
---
Posted on 8/2/2016 11:05:00 AM.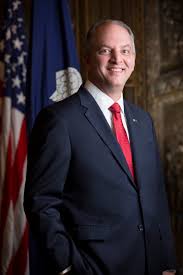 A poll from the University of New Orleans finds that 49% of Louisiana residents surveyed give Governor John Bel Edward positive marks in his performance for his nearly eight months in office. UNO Pollster Ed Chervenak says they surveyed 600 likely voters and his favorability rating seems to be rising.
More
UNO, Ed Chervenak, Governor John Bel Edwards, poll
---
Posted on 12/7/2015 3:04:00 AM.
A UNO Philosophy Professor has received a grant to study alternatives to incarceration. The US leads the world, on a per capita basis, in incarceration and Louisiana incarcerates more people per capita than any other state in the nation.
incarceration, alternative, punishment, UNO, Chris Suprenant
---
Next Entry