Posted on 5/20/2017 8:08:00 PM.

There are seven teams from Louisiana competing in conference tournaments this week. Highlighting the group is the LSU Tigers, who will be the #2 seed in the SEC Tournament and they'll play on Wednesday at around 1 PM.
LSU, Southeastern Louisiana, McNeese State, UNO, Louisiana Tech, UL Lafayette, Tulane
---
Posted on 4/4/2017 2:43:00 AM.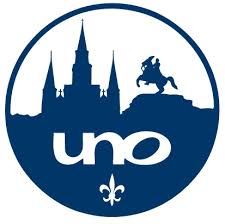 A University of New Orleans poll finds President Donald Trump approval rating in Louisiana is at 58%, which equals the 58% received from the state's voters in November. A recent Gallup poll found President Trump's approval rating is 38% nationwide. UNO pollster Ed Chervenak says Mr. Trump's approval rating in Louisiana much higher than what national polls have found.
More
UNO, Donald Trump, Ed Chervenak
---
Posted on 1/21/2017 9:15:00 PM.
Louisiana Tech improved to 6-1 in CUSA with an 81-57 victory over North Texas. The Bulldogs only led by three points at halftime, but outscored the Mean Green 48-27 in the 2nd half.
A 24-3 run in the 2nd half by the Dunkin Dogs put the game out of the reach.
Louisiana Tech, UNO, LSU
---
Posted on 12/9/2016 10:48:00 AM.
A new poll conducted by the University of New Orleans Survey Research Center finds Republican U.S. Senate candidate John Kennedy continues to have a huge lead over Democrat Foster Campbell in Saturday's election.
More
UNO, Ed Chervenak, poll, U.S. senate
---
Posted on 11/16/2016 11:30:00 AM.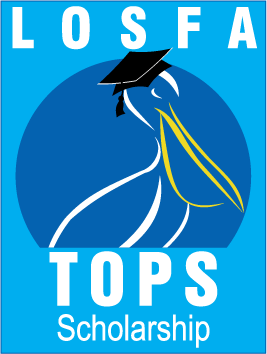 The University of New Orleans and Northwestern State say they will use other financial resources to cover the 60%of tuition TOPS students will be required to pay for next semester. NSU President Jim Henderson says the scholarship program promised to pay 100% of a recipients' tuition and they intend to keep the promise for their students.
More
UNO, NSU, Jim Henderson, TOPS
---
Posted on 8/2/2016 11:05:00 AM.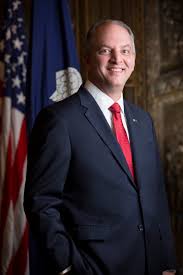 A poll from the University of New Orleans finds that 49% of Louisiana residents surveyed give Governor John Bel Edward positive marks in his performance for his nearly eight months in office. UNO Pollster Ed Chervenak says they surveyed 600 likely voters and his favorability rating seems to be rising.
More
UNO, Ed Chervenak, Governor John Bel Edwards, poll
---
Posted on 12/7/2015 3:04:00 AM.
A UNO Philosophy Professor has received a grant to study alternatives to incarceration. The US leads the world, on a per capita basis, in incarceration and Louisiana incarcerates more people per capita than any other state in the nation.
incarceration, alternative, punishment, UNO, Chris Suprenant
---
Posted on 11/12/2015 12:26:00 PM.
Two new polls on the governor's race show Democrat John Bel Edwards leading Republican David Vitter with 10 days to go before the election. A Market Research Insight poll published by The Advocate Edwards leading Vitter, 52 to 38 percent, if roughly 26-percent of African-Americans vote in the election.
Louisiana, politics, governor, election, poll, UNO, Joshua Stockley, Ed Chervenak, David Vitter, John Bel Edwards
---
Posted on 11/2/2014 10:32:00 AM.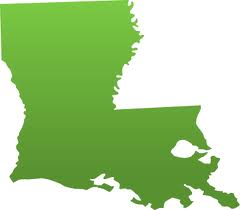 A University of New Orleans Survey Research Center poll of nearly 600 registered Louisiana voters shows that a majority of respondents feel the state is moving in the wrong direction. 52-percent disapproved when asked about the current direction of the state.
Louisiana, Bobby Jindal, UNO, Survey Research Center, Ed Chervenak
---
Posted on 3/5/2014 7:00:00 PM.
Michelle Southern reporting.
As friends and family stood by in tears, Authorities with the New Orleans Police Department and the St. Tammany Parish Sheriff's office confirmed Wednesday evening that they'd recovered the car and body of Hayley Howard. The vehicle was pulled from water near the I-10 Twin Spans around Irish Bayou where the Slidell girl's phone was last pinged at 6am Saturday morning.
hayley howard, new orleans, slidell, UNO, University of New Orleans
---