Posted on 11/27/2018 11:53:00 AM.
The Supreme Court sides with a St. Tammany landowner who argued a portion of his land was wrongfully deemed critical habitat for the dusky gopher frog, by forcing the lower courts to re-evaluate their previous decision.
More
endangered species, dusky gopher frog, environmentalism, US Supreme Court, Louisiana, 2018
---
Posted on 9/30/2018 6:03:00 AM.
Monday, the U.S. Supreme Court hears oral arguments in the case of a St. Tammany man who is protesting the U-S Fish and Wildlife Service designation that a portion of his land is off limits for unfettered development due to its importance to the endangered dusky gopher frog.
More
St. Tammany, frogs, dusky gopher frog, Louisiana, 2018, Wildlife and Fisheries, Dane Ciolino, US Supreme Court
---
Posted on 7/6/2018 7:41:00 AM.
The state Revenue Department plans on collecting sales taxes on all online purchases by the start of next year. A recent US Supreme Court decision paved the way for collection of sales taxes from stores without a physical presence in states they ship too.
Kimberly Robinson, LDR Secretary, online sales, taxes, US Supreme Court
---
Posted on 5/14/2018 10:48:00 AM.
The US Supreme Court has ruled that states outside of Nevada are now allowed to permit sports gambling. Neighboring states such as Arkansas and Mississippi approved legislation that would allow the gaming to take place, but Louisiana denied legislation that would have put the issue up for voters this fall. Metairie Senator Danny Martiny says that's great news for Beau Rivage.
More
Danny Martiny, sports gaming, US Supreme Court
---
Posted on 3/8/2018 4:35:00 AM.
A bill has been filed in the regular session to legalize sports betting in Louisiana. The US Supreme Court could soon issue a ruling that legalizes sports betting across the country. New Roads Representative Major Thibaut says several other states are preparing to allow sports betting and he believes Louisiana should be prepared to regulate it too.
More
Major Thibaut, sports betting bill, US Supreme court, race tracks,
---
Posted on 1/10/2018 12:37:00 PM.
The U-S Supreme Court is set to rule this year on New Jersey's challenge to the prohibition against sports betting in all but four states. If the ban is overturned, a report says that Louisiana could be one of 18 states to file legislation to regulate sports betting...
US Supreme Court, sports gambling, Chris Grove
---
Posted on 9/25/2017 6:58:00 AM.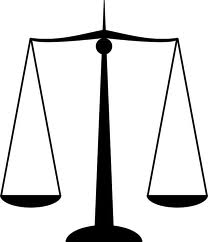 Michelle Southern reporting.
The US Supreme Court is expected today decide today whether to accept a petition by a New Orleans man who was convicted on a 10-2 vote of murder in 2015. Louisiana is one of two states where a unanimous decision is not necessary for a felony.
Dale Lambert, jury verdicts, 10-2, US Supreme Court, Dane Ciolino
---
Posted on 1/25/2016 1:47:00 PM.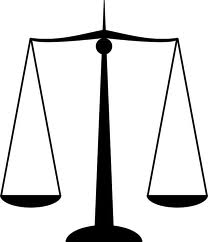 Michelle Southern reporting.
Juveniles tried and convicted as adults must be given a shot at parole, the US Supreme Court ruled today on a case out of Baton Rouge. When Henry Montgomery was 17, he killed an East Baton Rouge Parish Sheriff's deputy and has been at Angola since the 1963 murder.
US Supreme Court, juvenile offenders, dane ciolino, henry montgomery
---
Posted on 10/13/2015 4:39:00 AM.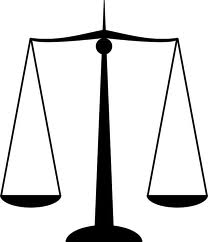 The US Supreme Court will hear arguments today from the lawyers of an Angola inmate who is serving a life sentence for murdering a sheriff's deputy as a teenager in 1963. In 2012, the US Supreme Court banned automatic life sentences for teenagers. Legal analyst Tim Meche says Louisiana prisoner Henry Montgomery wants the Supreme Court to make that ruling retroactive, so he has a chance at parole.
More
US Supreme Court, Tim Meche, Charles Hurt, Henry Montgomery
---
Posted on 6/30/2015 4:06:00 AM.
There is some concern that the recent Supreme Court ruling legalizing gay marriage in the United States could potentially lead to lawsuits against churches. Louisiana Baptist Convention President Steve Horn says it's his understanding that the ruling gives protection to churches and pastors.
US Supreme Court, same-sex marriage, churches, Steve Horn
---
Next Entry