Posted on 5/19/2016 3:01:00 AM.
The federally regulated insect pest of Ash Trees, the Emerald Ash Borer, has been found in Union Parish. Agriculture and Forestry Commissioner Dr. Mike Strain says the pest originates in Asia and was first found in the U.S. in 2002 and is now in four Louisiana parishes. He says the main way Emerald Ash Borer is transmitted is by the moving of firewood.
More
Emerald Ash Borer, Union Parish, LSU Ag Center, Mike Strain
---
Posted on 2/18/2015 11:53:00 AM.
The Union Parish Sheriff's Office says a Bernice woman is under arrest after leaving her eight-month old son on a relative's doorstep. Sheriff Dusty Gates says they received a call from the child's father reporting that the baby was left outside a relative's residence in Bernice.
More
Union Parish, Bernice, Dusty Gates, Keondra Ferguson, child abandonment
---
Posted on 12/23/2013 10:48:00 AM.
The clea
n up continues in northeast Louisiana after strong winds and a tornado knocked down trees and caused property damage. The National Weather Service has confirmed a twister touched down on Saturday in Union Parish. Sheriff Dusty Gates says hundreds of people were without power all day Sunday and into today.

Union Parish, Sheriff Dusty Gates, Downsville, tornado
---
Posted on 9/17/2013 10:06:00 AM.
Long-t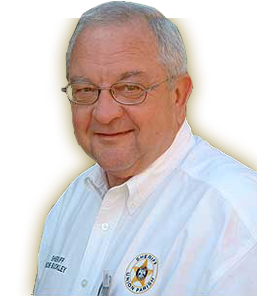 ime Union Parish Sheriff Bob Buckley lost his battle with cancer today at the age of 65. Buckley was diagnosed with rectal cancer earlier this year. Police jury president A.J. Smith says it's a sad day in Union Parish, as Buckley served as sheriff for 24 year.
"The people of Union Parish have enjoyed thorough and sufficient law enforcement," Smith said. "He'll be sorely missed."
Bob Buckley, Union Parish, AJ Smith
---
Posted on 9/10/2013 9:08:00 AM.
The Police Chief of Spearsville has been arrested and accused of raping a child between the ages of 8-10 years old. Union Parish Sheriff's Chief Deputy Dusty Gates says they received a complaint about 64-year-old Steve Bodine (Bo-Dine) regarding the incident from a family member.
steve bodine, union parish, spearsville, dusty gates
---