Posted on 10/21/2018 6:38:00 PM.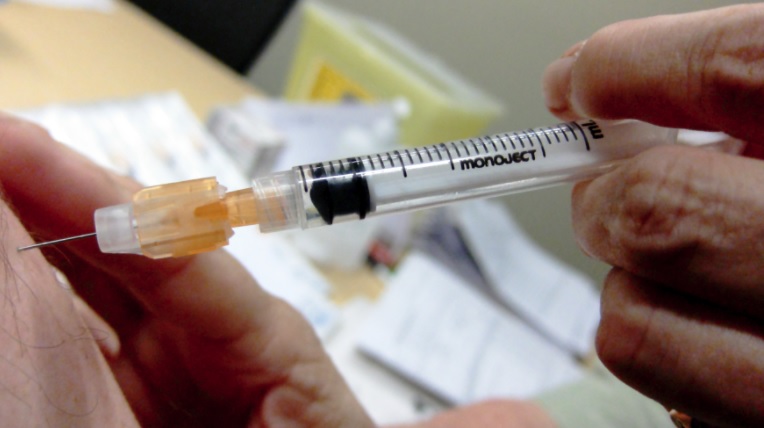 With flu season starting soon, the Louisiana Health Department is holding flu vaccine clinics, including one Monday in Thibodaux. Louisiana immunization director Dr. Frank Welch says the flu vaccine clinics are a test run for a more serious health emergency.

Welch says similar setups were done in the time of polio and says the ability to execute this type of operation is one that needs continual practice.
Flu, LDH, Vaccinations
---
Posted on 4/21/2015 3:29:00 AM.
This is National Infant Immunization Week and the Louisiana Department of Health and Hospitals encourages families to get their infants immunized. DHH Immunization Medical Director, Dr. Frank Welch, says people need vaccinations across their lifespans, but this week the focus is on babies.
National Infant Immunization Week, DHH, vaccinations, children, Frank Welch
---
Posted on 2/3/2015 6:33:00 PM.
Governor Bobby Jindal is urging all parents to have their children vaccinated. A debate is underway nationally over whether the vaccines are harmful to children. Jindal says science shows vaccinations keep children safe. D-H-H immunization medical director, Doctor Frank Welch, supports Jindal's position.
vaccinations, measles, rand paul, bobby jindal, frank welch
---
Posted on 7/23/2013 11:50:00 AM.
The new school year is just around the corner and the Department of Health and Hospitals is reminding parents, "No shots, No School. It's the Law." State immunization director Dr. Frank Welch says now is the time to make sure your student is current on their shots.

More
frank welch, vaccinations, dhh
---