Posted on 11/8/2018 10:44:00 PM.
Sunday marks Veterans Day and there are 278,000 veterans in Louisiana. The state's Veterans Affairs Secretary, Colonel Joey Strickland, says its important to remember our country is still at war and when our soldiers return to civilian life, it's important the transition is seamless as possible.
More
Veterans, Military, Education, Medical, Jobs, AmeriCorps
---
Posted on 10/17/2017 3:00:00 AM.
The first class of the Louisiana Veteran Entrepreneurship Program has started training military vets to run their own business. State Economic Development Secretary Don Pierson says the class helps veterans wanting to go into business, by taking online classes and boot camp training on the LSU campus.
veterans, lsu, Don Pierson,
---
Posted on 7/20/2017 4:55:00 AM.
Female military veterans will have a new support system, as the state Department of Veterans Affairs is set to launch monthly Coffee Conversations in August. Female veterans outreach coordinator Alex Juan says this will offer a safe space for military women to talk about the issues affecting them.
More
Alex Juan, Coffee Conversations, veterans, LDVA
---
Posted on 4/25/2017 2:48:00 AM.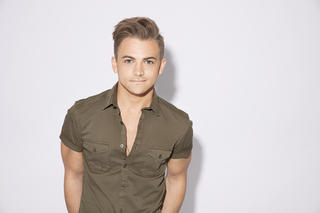 Country music sensation and Breaux Bridge native Hunter Hayes is taking time out of his busy schedule to help connect veterans with the healing power of dogs, through the Heartgardians Sweepstakes. Hayes says he decided to get behind the effort when he found out about the Warrior Canine Connection program.
hunter hayes, Heartgardians, warrior canine connection program, service dogs, veterans, heartgard plus
---
Posted on 9/22/2016 12:16:00 PM.
The Military Family Assistance Fund, which was originally set up to support families when a National Guardsman was deployed overseas, is now helping veterans who were affected by the flooding. Louisiana Department of Veterans Affairs Secretary Col. Joey Strickland says the legislature modified the fund to help all veterans who have a financial need.
More
Louisiana Department of Veterans Affairs, Joey Strickland, FEMA, The Great Flood 2016, veterans
---
Posted on 6/29/2016 2:50:00 AM.
After waiting for more than 10 years, today is the groundbreaking ceremony for the site of the permanent VA clinic in Lake Charles. Chairman of the Lake Charles Mayor's Armed Forces Commission Jim Jackson says he's looking forward to finally having a clinic that will help around 10,000 veterans in the southwest Louisiana area. He says it's time we looked at the long range issue of care for the men and women who fought for our freedoms.
More
veterans, Lake Charles, VA clinic, Lake Charles Mayor's Armed Forces Commission, Jim Jackson
---
Posted on 11/11/2014 5:37:00 AM.
Michelle Southern reporting.
Today is Veterans Day, a day to honor the millions who have served our country and fought, and are still fighting, for our freedom. Louisiana Department of Veterans Affairs Secretary David LaCerte says it's important to not only remember veterans today, but 365 days a year.
david lacerte, department of veterans affairs, veterans
---
Posted on 7/23/2014 12:51:00 PM.
Lafayette Congressman Charles Boustany files legislation that would give south Louisiana veterans the option to receive health care from a non V-A provider. Boustany says the federal government pay for the care.
More
Charles Boustany, Veterans, health care
---