Posted on 3/1/2018 11:58:00 AM.
A state Department of Children and Family Services report finds there has been a 77% increase in the amount of juvenile human trafficking victims aged 12 or less. Juveniles account for over 52% of the 681 identified victims in 2017.
Author of the report Walter Fahr says part of the increase has to do with better identification methods
.
"There's been a lot more focus on human trafficking at both the adult and juvenile level. And this is being reflected on people reporting this."
human trafficking, dcfs, Walter Fahr
---
Posted on 4/20/2017 3:51:00 AM.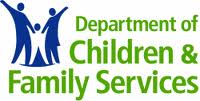 Sex trafficking cases reported in Louisiana rose by 25% last year. That's according to a report by the state Department of Children and Family Services. Child Welfare Consultant Walter Fahr says of that number 45% of those victims were juvenile.
More
sex trafficking, Walter Fahr, DCFS
---