Posted on 10/9/2018 5:37:00 AM.

Saints Quarterback Drew Brees is the NFL's All-time career passing leader and he did it in grand style, with a 62-yard touchdown pass to rookie Tre'Quan Smith. It was one of three touchdown passes thrown by the 39-year-old QB, as New Orleans routed Washington 43-19 to improve to 4-1.
Drew Brees, All-time passing leader, New Orleans Saints, Washington Redskins
---
Posted on 11/15/2015 7:56:00 PM.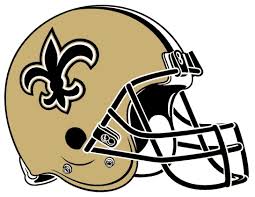 A brutal performance for the Saints on Sunday as they were routed by the Redskins 47-14. Coach Sean Payton says it will be hard to find anything that went well when they look at the tape.
"All the things we set out to try and accomplish in this game, I don't know if we checked one box off."
New Orleans Saints, Drew Brees, Sean Payton, Washington Redskins
---