Posted on 4/5/2018 1:13:00 PM.
A bill that expands illnesses that medical marijuana can be prescribed for clears a House Committee. Representative Ted James bill adds Post Traumatic Stress Disorder, muscle spasms, and intractable pain to diagnoses that physicians will be able to prescribe medical marijuana for when it becomes available in Louisiana.
More
Ted James, medical marijuana, Will Hall
---
Posted on 5/18/2017 5:44:00 AM.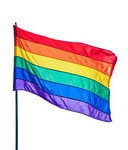 Louisiana's LGBT community would be protected from workplace discrimination under a proposal heading to the Senate floor. New Orleans Senator Troy Carter's bill would add sexual orientation and gender identity as protected classes in state laws. He says as an African American man, he hasn't always been protected from discrimination under the law.
More
Troy Carter, LGBT, Dylan Waguespack, Will Hall
---