Posted on 6/23/2016 5:42:00 PM.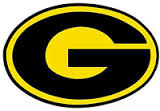 Grambling State President Willie Larkin turned in his resignation after spending less than a year as the leader of the historically black school in Lincoln Parish. Grambling's Faculty Senate was not pleased with Larkin as they were upset about failing enrollment, fundraising and the loss of the school's nursing program.
Grambling, Willie Larkin, resignation
---
Posted on 6/2/2015 2:49:00 AM.
Michelle Southern reporting.
The Grambling State Presidential search has been narrowed to 5 candidates who begin public interviews today. University spokeswoman Tracy Wright says interviewing today are Dr. Wayne Brumfield, Dr. Gilbert L. Rochon, and Dr. Thomas Calhoun. She says tomorrow will be Dr. Willie Larkin and Dr. Glenda Carter.
grambling state university, wayne brumfield, gilbert rochon, thomas calhoun, willie larkin, glenda carter
---