Posted on 6/18/2015 10:05:00 PM.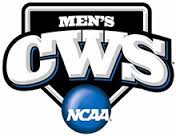 LSU went into its College World Series rematch with TCU ready to prove they were a better team then what they showed in a loss to the Horned Frogs on Sunday. While, LSU made some tremendous plays in the field, too many relievers were not on their game and the bats were quiet for most of the game in an 8-4 loss.
LSU, Paul Mainieri, Jake Fraley, Austin Bain, Zac Person, Kade Scivicqu
---
Posted on 6/10/2015 12:23:00 PM.
LSU leaves Thursday morning for Omaha as they'll make their 17th trip to the College World Series. The Fighting Tigers will play TCU on Sunday at 2 PM.
The other two teams on the Tigers side of the bracket are Cal State Fullerton and Vanderbilt. They also play on Sunday.
LSU baseball, College World Series, Paul Mainieri, Zac Person
---
Posted on 5/23/2015 6:59:00 PM.
LSU's 12-game winning streak at Hoover Metropolitan Stadium and 9-game winning streak in the SEC Tournament came to an end on Saturday as Florida rallied to beat LSU 2-1.
The Fighting Tigers had nine hits, but they left eight runners on base.
LSU, Florida, SEC Tournament, Alex Lange, Zac Person, Hunter Newman, Jared Foster, Jesse Stallings
---
Posted on 4/12/2015 4:36:00 PM.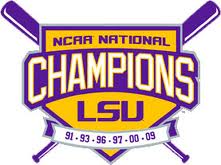 The 4th ranked LSU baseball took two of three from Auburn this past weekend. The Fighting Tigers lost for just the sixth time all season on Saturday, but rebounded with a six-to-two win on Sunday to avoid their first two-game losing streak of the season. Coach Paul Mainieri on bouncing back from a loss on Saturday.
More
LSU, Paul Mainieri, Auburn, Zac Person,
---