Posted on 5/17/2018 8:41:00 PM.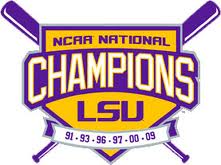 LSU's problems on the road continued on Thursday night as Tigers starting pitcher Zach Hess suffered through a four-run 2nd inning and that was the difference in an 11-4 loss to the Auburn Tigers.
Hess lasted three innings, giving up five runs on six hits. The "Wild Thing" walked three and hit a batter.
LSU, Auburn, Zack Hess, Jake Slaughter
---
Posted on 4/26/2018 10:11:00 PM.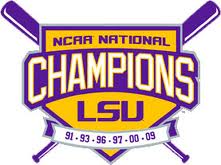 There are serious problems with LSU's bullpen. Four LSU relievers gave up 11 runs in the 6th and the Tigers lost to Ole Miss 14-3.
The eleven runs in an inning are the most the Bayou Bengals have allowed since giving up 10 in an inning to Tulane in 1999.
More
LSU, Ole Miss, John Kodros, Clay MOffitt, Zack Hess
---
Posted on 4/5/2018 9:45:00 PM.
A four run fourth inning was all the runs Tigers starting pitcher Zack Hess needed last night as he threw eight strong innings in a 4-1 win in the series opener versus Texas A&M. Hess allowed just four hits, three walks and he struck out five to improve his record to 5-3. His ERA is down to 4.08.
LSU, Texas A&M, Zack Hess, Antoine Duplantis.
---
Posted on 6/30/2017 4:58:00 AM.
LSU baseball had its most successful season since winning the national championship in 2009 and Tiger Rag Associate Editor James Moran says the pieces are in place to make it to Omaha again next year. Moran says the biggest question is with the starting rotation as the Tigers top two starters, Alex Lange and Jared Poche, are moving on to pro ball.
LSU, Daniel Cabrera, Nick Stroz, Mason Doolittle, Zack Hess, Eric Walker, Antoine Duplantis, Zach Watson
---