Posted on 5/15/2017 11:34:00 AM.
A 7-year-old "innocent bystander" was accidentally shot and wounded this morning at Moss Bluff Elementary School near Lake Charles. Kim Myers with the Calcasieu Parish Sheriff's Office says the child is being treated for injuries at a local hospital.
More
Kim Myers, Moss Bluff Elementary, Lake Charles, accidental shooting
---
Posted on 5/10/2017 9:59:00 AM.
A 12-year-old is dead after accidentally shooting himself in the head. Eunice Police Chief Randy Fontenot says Monday night the boy was handling a semi-automatic handgun that he believed was unloaded.
More
Randy Fontenot, Eunice, gun, accidental shooting
---
Posted on 1/18/2016 10:15:00 AM.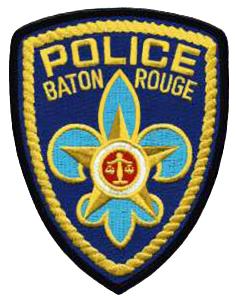 Baton Rouge Police have arrested a teenager after he accidentally fired a round from a shotgun killing his friend. Cpl. Don Coppola says 17-year-old Ahmad Antoine is charged with negligent homicide in the death of 17-year-old Devin Anderson.
Baton Rouge, Police Department, accidental shooting, Ahmad Antoine, Devin Anderson, Don Coppola
---
Posted on 7/20/2015 1:40:00 PM.
The Shreveport Police Department says a 10-year-old boy who is believed to have accidentally shot himself last week has died. Corporal Marcus Hines says the child gained access to the gun in his home on July 17th.
Shreveport police, accidental shooting, marcus hines, 10-year-old boy, accidental shooting,
---
Posted on 3/17/2014 11:08:00 AM.
An 18-year-old from Schriever is lucky to be alive, after he was shot in the head while riding his dirt bike on Saturday night. Major Malcolm Wolfe, with the Terrebonne Parish Sheriff's office, says the teen was riding in a field when a piece of a bullet struck him in the back of the head. Wolfe says the victim was still able to ride home.
Accidental shooting, dirt bike, Terrebone Parish Sheriff's office, Schriever
---