Posted on 12/7/2017 5:36:00 PM.
With Christmas right around the corner, the Louisiana SPCA encourages people to give the gift of a home to a pet in need through adoption. Spokesperson Alicia Haefele says they're offering a $50 adoption special until December 23rd. She says last year 222 animals found forever homes during the holiday season.
More
Christmas, Louisiana SPCA, adoption, Alicia Haefele
---
Posted on 12/7/2016 1:48:00 AM.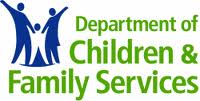 Louisiana broke the state's record for the number of foster children adoptions within a year. 735 children were adopted by 532 families between October of 2015 and September of 2016.
More
DCFS, Marketa Garner Walters, foster children, adoption
---