Posted on 6/11/2018 11:16:00 AM.
A new state law allows Louisiana public school teachers up to 30 days of paid leave for the adoption process. Baton Rouge Representative Rick Edmonds sponsored a package of bills promoting adoption after seeing families tackle the hurdles of the process during his campaign.
More
Representative Rick Edmonds, adoption, Louisiana public school teachers
---
Posted on 3/8/2018 5:00:00 AM.
A pro-life movie that highlights the journey of Metairie native and current LSU law student David Scotton meeting his birth parents for the first time will premiere online tonight. Scotton, says "I Lived on Parker Avenue" tells the story of his journey to find his birth mom in Indiana and her choice of choosing adoption over abortion.
More
I Lived on Parker Avenue, David Scotton, adoption
---
Posted on 12/7/2017 5:36:00 PM.
With Christmas right around the corner, the Louisiana SPCA encourages people to give the gift of a home to a pet in need through adoption. Spokesperson Alicia Haefele says they're offering a $50 adoption special until December 23rd. She says last year 222 animals found forever homes during the holiday season.
More
Christmas, Louisiana SPCA, adoption, Alicia Haefele
---
Posted on 12/7/2016 1:48:00 AM.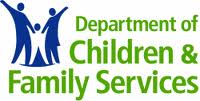 Louisiana broke the state's record for the number of foster children adoptions within a year. 735 children were adopted by 532 families between October of 2015 and September of 2016.
More
DCFS, Marketa Garner Walters, foster children, adoption
---