Posted on 12/1/2017 2:10:00 PM.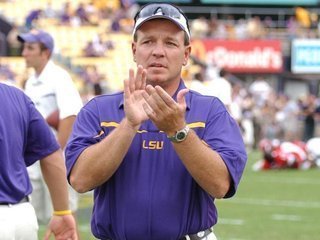 Michelle Southern reporting.
It's official; Jimbo Fisher is leaving Florida State to take the head coaching job at Texas A&M, and will not host the FSU game against ULM Saturday. So what does this mean for LSU now that he's back in the SEC? College football analyst Mike Detillier says Fisher is known for developing quarterbacks.
jimbo fisher, lsu, detillier, aggies, texas A&M, Florida State, ULM, Mike Detillier
---
Posted on 1/11/2017 4:25:00 AM.

The LSU men's basketball team is in College Station tonight to take on the Texas A&M Aggies. The Bayou Bengals are 1-and-2 in league play and they've played poorly on the defensive end. In LSU's last three losses, they are allowing 100 points a game. Coach Johnny Jones says he needs to see more from his players on that end of the court.
LSU Basketball, Johnny Jones, Skylar Mays, Tyler Davis, Texas A&M, Aggies
---
Posted on 11/27/2014 10:06:00 PM.
LSU had twice as many yards then Texas A&M on Thursday night, but despite that domination, the Tigers had to hang on for a 23-17 win over the Aggies.
LSU Tigers, Texas A&M, Aggies, Leonard Fournette, Anthony Jennings, Jalen Collins
---