Posted on 10/3/2018 5:38:00 AM.
DriversEd.com releases a survey showing 73% of drivers admit to reading text messages while driving, while 54% say they type on their phones while behind the wheel.
Safety and Education Analyst from the website, Laura Adams, says their nationwide poll also found 32% of drivers report they have driven after having one or more alcoholic drinks and 10% admit to driving in the last year after smoking or ingesting marijuana.
More
Distracted Driving, Texting, Alcohol, Marijuana
---
Posted on 8/24/2018 3:03:00 AM.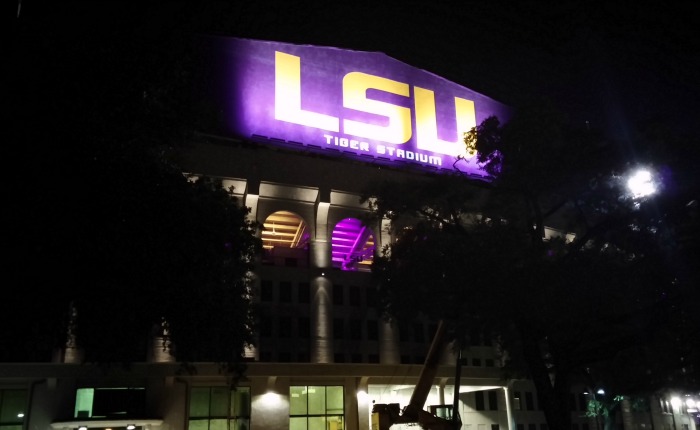 Purple and Gold fans can leave the flasks at home cause Death Valley's got a new option, The Chute, for those looking to toast the Tigers in victory or wash down the bitter taste of defeat with a cold brew. Any fan with a ticket can buy and drink beer in "The Chute" as long as they stay in that area.
Advocate Sports Columnist Scott Rabalais says it's a step forward for fan equality.
More
beer, booze, alcohol, LSU, Tiger Stadium, Death Valley, The Advocate, Scott Rabalais, Louisiana, 2018
---
Posted on 3/27/2018 11:55:00 AM.
A bill to allow the home delivery of factory sealed alcohol beverages to your front door has passed out of a Senate committee. Jennings Senator Blade Morrish says there are already several home delivery food companies such as Waitr, operating in larger cities. Alcohol delivery would fit in well.
"For instance, if you were ordering a meal from a restaurant in Baton Rouge, and if you wanted a bottle of wine with that meal, you would be able to do that."
delivery services, alcohol, Senator Blade Morrish
---
Posted on 3/31/2016 2:53:00 AM.
Tomorrow the state sales tax will increase from four cents to five cents until June 30, 2018. LSU Marketing Professor Dr. Dan Rice expects some people looking to make a major purchase will try to get that out of the way before the increase goes into effect. But he says this likely won't change consumer's purchasing habits.
More
LSU, Dan Rice, sales tax, cigarette, alcohol, increase
---
Posted on 3/8/2016 2:56:00 PM.
LSU Health Shreveport has received a 1.6 million dollar grant to research the connection between light alcohol consumption and ischemic strokes. Director of the Center for Cardiovascular Diseases and Sciences Dr. Chris Kevil says drinking one to three alcoholic beverages a week has been found to increase protection to an ischemic stroke.
More
LSU Health Shreveport, ischemic stroke, alcohol, Chris Kevil
---
Posted on 7/22/2015 11:58:00 AM.
Michelle Southern reporting.
The city council in Hammond refuses to allow establishments that only severe alcohol to open on Sundays. During a meeting last night, the vote was 3-2 against changing the longtime law. Several people attended to speak in favor of bars selling alcohol on Sundays including Todd Delaune, owner of Red, White and Brew on Hammond's main street.
Hammond city council, alcohol, sunday alcohol sales, todd delaune, red white and brew
---
Posted on 4/7/2015 11:35:00 AM.
Four underage Louisiana college students were issued summonses in Alabama for attempting to haul a trailer full of alcohol to Gulf Shores for spring break.

Mobile County Sheriff's Office spokesman Lt. Paul Burch says deputies noticed a trailer traveling on Interstate 10 with an expired tag.
More
spring break, Mobile County, underage drinking, alcohol, Paul Burch
---
Posted on 7/5/2014 9:07:00 AM.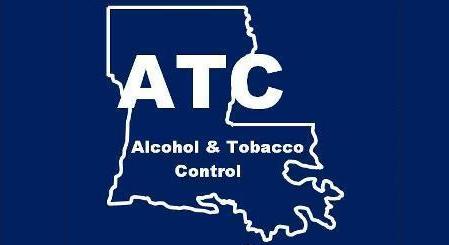 The State Office of Alcohol and Tobacco Control says their big 2014 Summer Crackdown has so far issued 331 violations for underage sales of booze and smokes. ATC Commissioner Troy Hebert says the summer months, with the kids out of school, is a prime time for underage drinking and it's not going to be tolerated.
More
alcohol, tabacco, troy hebert, minors,
---