Posted on 11/5/2018 2:48:00 AM.
Tuesday you'll have a chance to weigh in on whether or not the state should require unanimous jury verdicts in felony cases. It's amendment two on the ballot. The proposal has received widespread bipartisan support behind a message that former District Attorney Ed Tarpley says is clear.
More
unanimous jury, unanimous verdict, Louisiana, Ed Tarpley, midterm, ballot, amendment, 2018
---
Posted on 10/29/2018 11:43:00 AM.
The November 6th ballot includes an amendment that allows voters to decide whether or not convicted felons should be allowed to run for office right out of prison. The number one amendment option would bar felons from elected or appointed office for five years after their sentence. Public Affairs Research Council Louisiana President Robert Scott says we've had that law in the past, but…
More
felons, amendment, Louisiana, 2018, midterm, election
---
Posted on 10/28/2018 2:27:00 AM.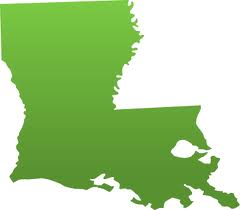 Amendment number four on the November ballot lets Louisianans decide whether or not their gas tax dollars should be allowed fund State Police, instead of being solely dedicated to infrastructure. President of Louisiana Good Roads Ken Perrett says people he's talked to have been shocked to find out where this money has gone in the past.
More
gas tax, State Police, Louisiana, midterms, amendment, 2018, roads, infrastructure
---