Posted on 11/30/2017 10:25:00 AM.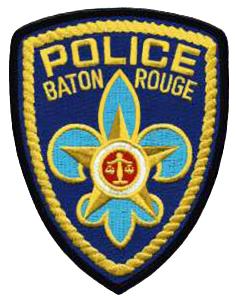 Police say two people who were robbed at gunpoint outside the Radio Bar in Baton Rouge last night, ended up killing the suspect with their vehicle. BRPD Sgt. L'Jean McKneely says after one of the robbery victims gave 33-year-old Corey Montgomery their wallet, they got into a vehicle and tried to get away
.
Corporal L'Jean McKneely, armed robbery, Baton Rouge
---
Posted on 8/9/2017 10:16:00 AM.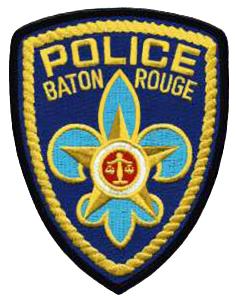 Baton Rouge authorities are searching for the gunman who fatally shot a Tennessee truck driver while he was changing a tire on his 18-wheeler yesterday morning. Sgt. Don Coppola says this is another tragic incident that claimed the life of 49-year-old Keith Odom.
More
Don Coppola, Keith Odom, armed robbery, BRPD
---
Posted on 3/21/2017 11:39:00 AM.
Two suspects are in critical condition in the case of an apparent robbery in which a Breaux Bridge homeowner shot the men as they were trying to enter the residence armed with a gun. Major Ginny Higgins, with the St. Martin Parish Sheriff's Office, says one of the suspects rang the doorbell of the resident's home around 3am this morning.
Ginny Higgins, St. Martinville, St. Martin Parish, armed robbery, baton rouge
---
Posted on 1/20/2017 3:44:00 PM.
West Monroe Police Detective Ray Spoon says a pizza delivery driver is not facing charges at this time for fatally shooting one of two robbery suspects on Thursday night. Spoon says the alleged robbers actually got in his car and that's when the delivery driver decided to defend himself
More
Ray Spoon, WMPD, West Monroe, armed robbery
---
Posted on 1/18/2017 12:46:00 PM.
Shreveport Police say an 11-year-old has been arrested for armed robbery. Corporal Marcus Hines says surveillance video shows the juvenile they have in custody pulled a gun on a woman at an ATM around 10 p.m. Saturday and made off with a small amount of cash.
More
Cpl. Marcus Hines, Shreveport PD, armed robbery
---
Posted on 4/4/2016 11:26:00 AM.
Police have arrested a 12-year-old and 13-year-old in connection with the armed robbery of a pizza delivery driver in Houma. Authorities are also looking for a third suspect, 17-year-old Leroy Miles. Captain Dawn Foret with the Terrebonne Parish Sheriff's Office says the three adolescents robbed the delivery driver in the apartment complex where they live.
More
Dawn Foret, Terrebonne Parish Sheriff's Office, armed robbery
---
Posted on 1/6/2014 10:59:00 AM.
The Shreveport Police Department says a 16 year old suspect is dead at the hands of the homeowner he was allegedly attempting to rob. Spokesman Corporal Marcus Hines says around 6 Sunday evening, the juvenile successfully entered the home and held the 63 year old owner at gunpoint demanding he open a safe that was inside the residence.
More
marcus hines, shreveport police department, home invasion, deadly shooting, armed robbery
---