Posted on 7/25/2018 5:43:00 PM.
Authorities have now arrested the mother of the 6-month-old Natchitoches baby who died from severe burns last week. 22-year-old Hannah Baker has been charged with Principle to 1st Degree Murder for her role in the tragic death. Baker claimed she was maced during a home invasion that saw her child taken from her, but State Fire Marshal Butch Browning says that likely was a lie.
More
baby, burned baby, Louisiana, Natchitoches, Butch Browning, 2018
---
Posted on 7/18/2018 10:20:00 AM.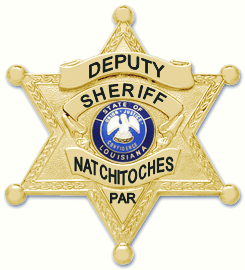 A six-month-old baby in Natchitoches is dead after a kidnapping that ended with authorities finding the child covered in severe burns. Last night Natchitoches Police responded to a call from a mother who said her child had been stolen after a home invasion at her residence in Mayberry Trailer Park. Captain Christopher Payne says the mother was blindsided.
More
Kidnapping, Baby, Natchitoches, Louisiana, Crime, 2018
---