Posted on 5/28/2018 1:55:00 PM.

LSU and Northwestern State are both headed to the Pacific Northwest as they are in the Corvallis Regional, hosted by third national seeded Oregon State. The Tigers will open the regional playing San Diego State. The Aztecs have won the Mountain West Conference five times in the last six years, but LSU pitcher Zack Hess says after playing well in the SEC Tournament they are more confident than ever.
More
LSU, Northwestern, NCAA, Baseball, Tournament, 2018, Louisiana
---
Posted on 5/4/2017 8:59:00 PM.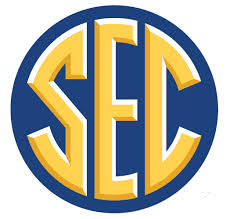 For the last three years in the Southeastern Conference, Alabama was the clear cut choice towards the end of the season as the best football team in the league. But with three weekends left in the college baseball season, it's difficult to tell who will finish with the best overall league record.
LSU, SEC, championship, baseball, Tigers, Kentucky, Auburn
---
Posted on 6/5/2015 11:04:00 AM.
Michelle Southern reporting.
College Baseball fans in Louisiana are going nuts for tickets to the LSU/UL-Lafayette Super Regional this weekend at The Box. Seats are going for hundreds of dollars on secondary markets.
lsu, ul-lafayette, baseball, NCAA Super Regional, stubhub, tickets
---
Posted on 6/2/2015 12:04:00 PM.
Michelle Southern reporting.
The first NCAA Super Regional game between LSU and UL-Lafayette will be Saturday night in Alex Box Stadium at 7pm. Many Purple and Gold and Ragin Cajun fans are planning to head out to campus early that morning to tailgate ahead of the big matchup.
lsu, ul-lafayette, baseball, NCAA Super Regional, James Moran
---
Posted on 6/1/2015 9:43:00 AM.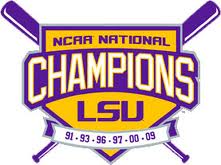 LSU faces UNC-Wilmington today in the championship round of the Baton Rouge Regional. The NCAA made the decision to delay the championship round of the regional last night because of a rule that an NCAA game cannot begin after 11PM and there was the threat for more rain in the area.
LSU, UNC-Wilmington, baseball, Joe Alleva
---
Posted on 2/5/2015 3:00:00 AM.
Michelle Southern reporting.
Bossier Parish Community College made history this week as they sign a female player to a baseball scholarship. Sarah Hudek (Hoo-Deck) is a left handed pitcher and is the daughter of MLB All-Star John Hudek. Coach Aaron Vorachek says she will be one of the first girls ever to play baseball at the collegiate level.
bossier parish community college, baseball, sarah hudek, aaron vorachek, john hudek
---
Posted on 3/24/2014 2:55:00 PM.
The Ragin Cajuns baseball team has earned its first ever No. 1 ranking. Collegiate Baseball has ranked UL Lafayette number one ahead of South Carolina, Florida State, and Virginia. Lou Pavlovich, with Collegiate Baseball, says this is a great accomplishment for the Cajuns.
More
Ragin Cajun, baseball, collegiate baseball
---
Posted on 2/25/2014 4:27:00 AM.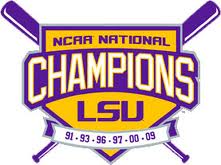 The LSU baseball team, ranked number one by Collegiate Baseball, plays the UL-Lafayette Ragin Cajuns in a top ten match up. First pitch is at 6:30 at Alex Box Stadium in Baton Rouge. The Cajuns are ranked 10th by Baseball America. LSU Coach Paul Mainieri says this will be great test for the entire team.
More
LSU, ULL, Rajin Cajuns, Tigers, baseball, Paul Mainieri
---