Posted on 5/9/2018 12:03:00 PM.
The Pelicans season ended Tuesday with a 113-to-104 loss to the defending NBA Champion Golden State Warriors. Golden State was just too good in this series, but New Orleans Coach Alvin Gentry still sees his team is one on the rise.
"Even losing to the champs, I think you've got to be disappointed that's one of the things I like about our team is that we came in here with the expectation of winning and if you're not going to do that I don't know how you advance," Gentry said.
More
Pelicans, Golden State, playoff series, basketball
---
Posted on 4/18/2018 10:42:00 AM.
The Pelicans return to New Orleans with a two games to nothing series lead over Portland after a 111 to 102 victory last night. Jrue Holiday scored a career playoff-high 33 points. And on the defensive end, Holiday held Damian Lillard to 17 points. Head Coach Alvin Gentry says Holiday has been playing at a high level for a while.
New Orleans Pelicans, Portland Cavaliers, basketball
---
Posted on 3/20/2017 10:00:00 PM.
LSU Athletics Director Joe Alleva said he wanted to hire a men's basketball coach that was a proven winner. After a search that lasted a week and a half, Alleva has determined that VCU's Will Wade is that man.
This is the third head coaching stop for the 34-year-old from Nashville. His winning percentage after four seasons as a head coach is .669 and the past two seasons he led VCU to the NCAA Tournament.
Will Wade, LSU, Joe Alleva, basketball, VCU, Clemson
---
Posted on 3/8/2017 6:13:00 AM.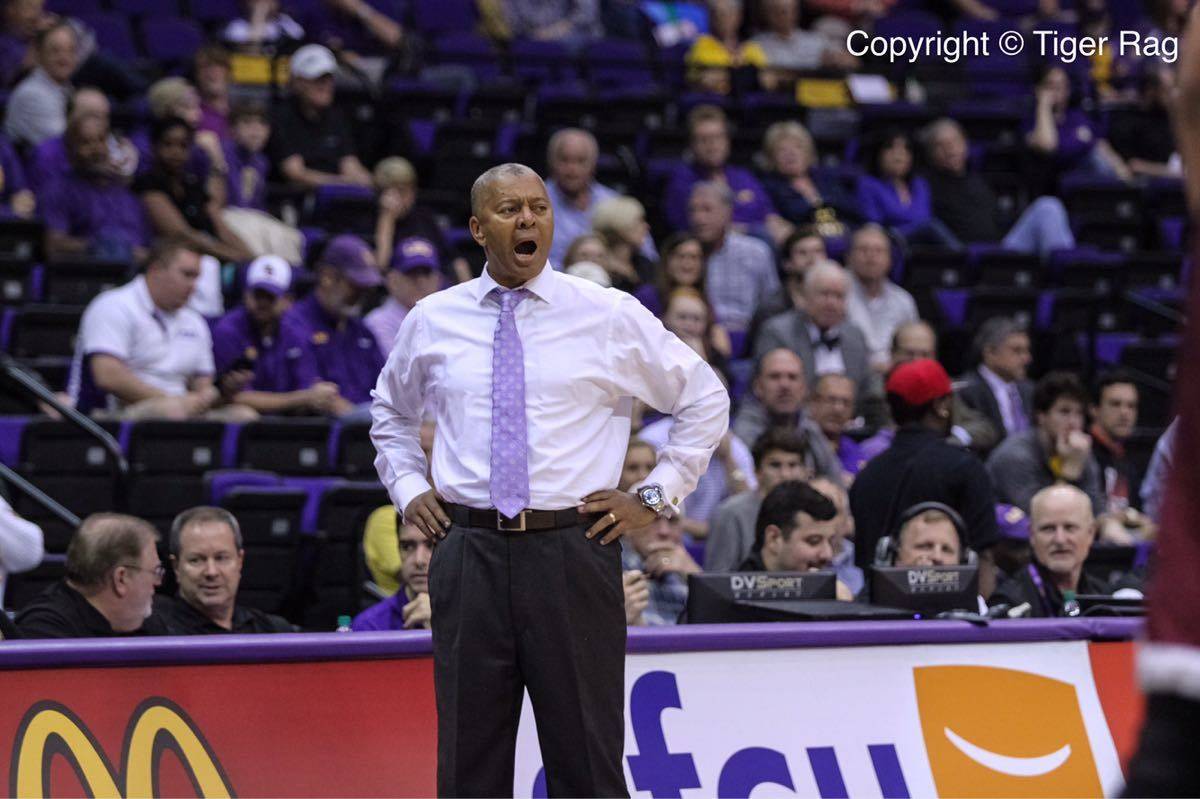 Tonight could be the final game for Johnny Jones as head coach of the LSU Tigers. Tigerrag.com reports Athletic Director Joe Alleva is expected to hand Jones his pink slip shortly after the Tigers are eliminated from the SEC Tournament. Jones was asked whether he thought he deserved another season.
More
LSU, basketball, Johnny Jones, Tiger Rag
---
Posted on 3/6/2017 7:59:00 AM.
Beginning today, 48 teams vying for 12 state titles are in southwest Louisiana for the 2017 LHSAA boys' state basketball tournament. Before the split playoffs between select and non-select schools, 28 teams competed for 7 titles. Eric Zartler with the Lake Charles Convention and Visitors Bureau says they are ready for all those extra games.
More
Eric Zartler, LHSAA, basketball, Lake Charles, Burton Coliseum
---
Posted on 2/17/2017 6:20:00 AM.
It's NBA All-star weekend again in the Big Easy. President and CEO of the Greater New Orleans Sports Foundation Jay Cicero says they didn't have much time to plan because they only found out they were hosting last year. The event was moved from Charlotte, North Carolina, in light of an anti-LGBT law that was enacted last year.
More
Jay Cicero, NBA All-star game, New Orleans, basketball
---
Posted on 1/26/2017 10:47:00 AM.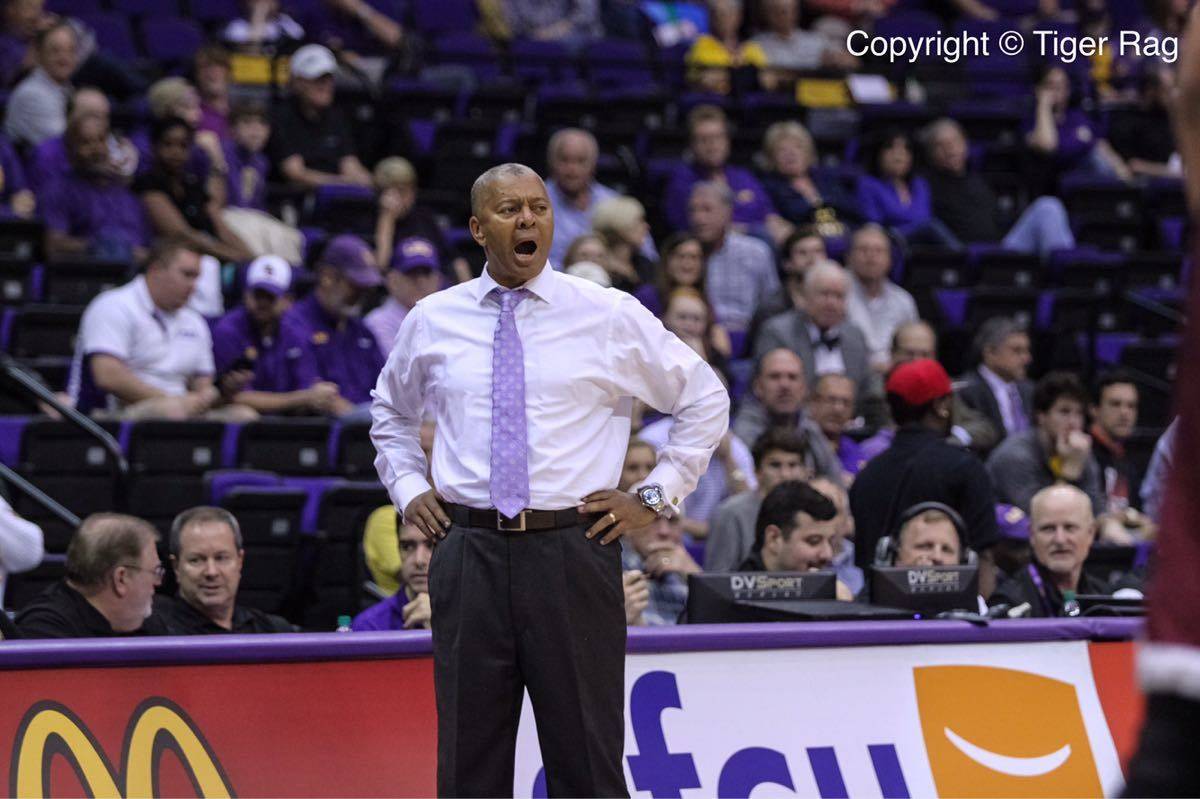 The LSU men's basketball team suffered a historic loss last night to Florida. It was the Tigers worst loss at home since 1963, as the Gators devoured the Tigers 106-71. Tiger Rag Editor Cody Worsham believes Johnny Jones' days are numbered as head coach.
More
LSU, basketball, Johnny Jones, Tiger Rag, Cody Worsham
---
Posted on 2/9/2016 10:51:00 AM.
A statue honoring the late Pete Maravich has been approved by the LSU Athletic Hall of Fame Committee. The legendary athlete is still college basketball's all-time leading scorer at 3,667 points. Former LSU Basketball player Collis Temple Jr. says Maravich's scoring record is unrivaled and is happy there will be statue of "Pistol Pete."
More
Pete Maravich, Collis Temple, basketball, LSU
---
Posted on 6/27/2014 12:58:00 PM.
Michelle Southern reporting.
Governor Bobby Jindal has sent a letter to LSU officials asking that a statue of Pistol Pete Maravich be erected in front of the PMAC on campus. Jindal says this would be an appropriate way to memorialize such a significant figure in LSU and Louisiana history. Tiger Rag Editor Luke Johnson doesn't see this happening.
More
pete maravich, bobby jindal, statue, LSU, basketball
---
Posted on 3/20/2014 3:51:00 AM.
Ragin Cajuns fans are ecstatic over the men's basketball teams appearance in the NCAA tournament. Coach Bob Marlin and the players are in San Antonio preparing for tomorrow's game against Creighton. Director of Marketing and Promotions Eric Maron says they will be joined by a large contingent of Cajun fans.
More
Ragin Cajun, Eric Maron, basketball, NCAA
---