Posted on 8/25/2017 2:55:00 AM.
Louisiana is home to the third worse drivers in the nation, according to a report by SmartAsset. Vice President of Financial Education AJ Smith says they looked at vehicle fatalities, insurance rates, and Google searches to determine the rankings. She says the Bayou State did not fare well in any of those categories.
More
AJ Smith, SmartAsset, driving, car insurance, DUI
---
Posted on 3/14/2017 5:55:00 AM.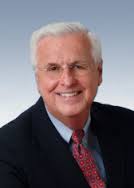 Louisiana car insurance rates are on the rise again and one big culprit could be the smartphone. The National Highway Safety Administration finds distracted driving is the cause for 20% of crashes in the state. State Insurance Commissioner Jim Donelon says drivers are having a hard time putting down the cell phone and focusing on the road.
More
Jim Donelon, car insurance, distracted driving
---
Posted on 6/16/2016 3:39:00 AM.
A new study shows that, In Louisiana, parents average premium for car insurance increases by over 86-percent when they add a teen driver to an existing policy. Senior insurance analyst with InsuranceQuotes.com Laura Adams says although it's still expensive, rates have been dipping slightly. She says this is because many teens are waiting to drive under they're older.
More
car insurance, teenagers, Laura Adams, InsuranceQuotes
---
Posted on 10/28/2015 4:35:00 PM.
Michelle Southern reporting.
State Police Col Mike Edmonson announces the Louisiana Office of Motor Vehicles collected just over $2 million dollars in car insurance lapse fines since they sent out 1.2 million warning letters to drivers. He said that as of Wednesday, the agency was able to clear the driving records of about 30,000 people since the notices went out October 13th.
office of motor vehicles, mike edmonson, car insurance, debate collections
---
Posted on 10/21/2015 11:34:00 AM.
The Louisiana Office of Motor Vehicles has mailed 1.2 million letters to drivers with lapsed insurance warning them that a collections agency could be used if their fines of up to $525 go unpaid. A new law allows the office to send solicitations in an effort to collect money through the Office of Debt Recovery.
Louisiana, Office of Motor Vehicles, OMV, car insurance, fines, JB Slaton
---