Posted on 5/16/2018 9:43:00 AM.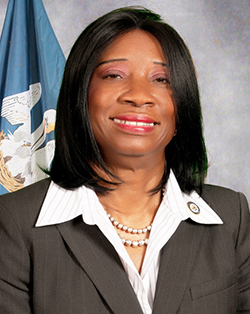 A bill that would allow riverboat casinos to come up out of the water passed is heading to the governor's desk. The legislation would "modernize" riverboat casino regulations, allowing them to expand onto land near where they are berthed, and it changes the rules on gambling space. Shreveport Representative Barbara Norton and Lake Charles Representative Stephen Dwight discussed just how much gaming contributes to the state.
More
river boat casino, gaming, casino, gambling, regular session, Louisiana
---
Posted on 3/29/2018 5:26:00 PM.
The Louisiana House approves legislation that calls for a 30-year contract extension between state and Harrah's land-based casino in New Orleans.
House Speaker Taylor Barras says the deal also calls for Harrah's to make a 350-million dollar investment in the gaming property and the casino operator already has robust plans in mind.
Harrah's, Taylor Barras, casino, hotel, 30-year contract extension
---
Posted on 2/6/2018 5:34:00 AM.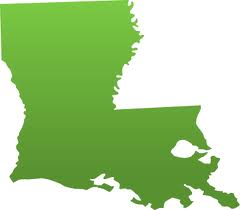 Peninsula Pacific confirmed that they are considering moving the Bossier based DiamondJacks Casino to Tangipahoa Parish, pending further analysis and legislative approval. Before considering a move, Manager Brent Stevens says he'd like to get some input from the Tangipahoa community.
More
Tangipahoa Parish, casino, Bossier City, DiamondJacks, Peninsula Pacific
---
Posted on 8/17/2015 12:46:00 PM.
State Police announce the arrest of a Houston man for allegedly using counterfeit money at a Lake Charles casino. Sgt. James Anderson says they were contacted by the casino about someone trying to buy into a table game using phony money.
counterfeit, money, casino, William Jabour, James Anderson
---
Posted on 8/27/2014 4:43:00 AM.
Michelle Southern reporting.
The Department of Children and Family Services says they've collected more than $2 million dollars in casino winnings from parents who owe back child support. Deputy Assistant Secretary Lisa Andry says this is a huge milestone for the Casino Intercept Program which launched in September 2011.
department of children and family services, casino intercept program, lisa andry, deadbeat parents, casino, jackpot, winnings
---
Posted on 6/25/2014 10:59:00 AM.
Michelle Southern reporting.
Governor Bobby Jindal has signed legislation that would allow the state to take casino winnings from someone who owes debts like child support or taxes. House Bill 236 is by Hammond Representative Chris Broadwater who says the new law will allow the state Office of Debt Recovery to coordinate with casinos.
More
chris broadwater, debt, casino
---